Social network explorer
Internet Traffic 24x7. Octofeed. Sabrina Ratte: Plink Flojd. Fascinating new video work by one of my favorite video artists Sabrina Ratté, this is from an ongoing project called Plink Flojd which is a super audio/visual collective started by David Quiles Guillo.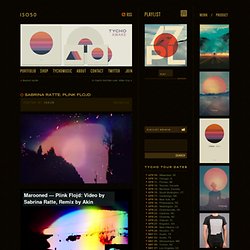 When I saw Sabrina do visuals for Le Révélateur it was incredible how the visual identity was perfect for the music, soo many "VJ's" get it wrong or end up trailing off and making no sense with the music and this was one of best accompaniments i've ever seen. Sabrina Ratté lives and works in Montreal. Her video work mixes digital and analog techniques and often deals with the diverse manifestations of light. 5 User-Friendly Tools for Building Your Online Portfolio. Heather R.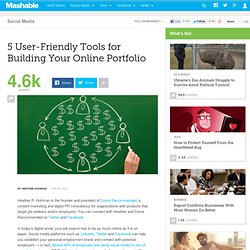 Huhman is the founder and president of Come Recommended, a content marketing and digital PR consultancy for organizations with products that target job seekers and/or employers. You can connect with Heather and Come Recommended on Twitter and Facebook. What About Me? Réseaux Sociaux Facebook, Twitter. Spread The Joy, Fun Activities, Sweet Memories, Unforgettable Moments, Spread Christmas Joy. Whispero | The Secret Social Network. Social Network Explorer | Search over 150 active social networks.
111 Web Apps to Rule Them All. Our original roundup of 100 Web Apps to Rule Them All was published in May, 2011.
Nearly a year later, we're back with over a dozen new apps … and sadly with a few of our original favorites removed since they hit the deadpool. We've added the newest apps to the top of this roundup article, so you can quickly see our new favorites. Today, more than ever before, you can get much of your work done right from your browser. The Marketers Guide to Pinterest - Infographic. Humans are extremely visual.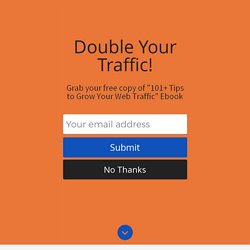 We experience life visually and the role of photos, images and videos in our life is evidenced by the sheer quantity (250 million a day) of photos of friends, family and cute dogs that are uploaded to Facebook every day . I remember returning from the annual summer holidays and my father would invite all our friends over to view the photos and videos that he had taken on the yearly trip. The visual record of the trip was a vital part of the the sharing of the stories and experiences that had occurred in our family travels.
Photos are highly engaging and the rise of Pinterest to become the 60th most visited site in the US last month provides more data to verify the attractiveness of beautiful images on this visual pinboard social media network site. So Who is Using Pinterest? News.me. Curated News Delivered On Your Schedule. Yutongo - [ongrowing ideas] Chaptur. Randomnade. Your Photo on Fake Magazine Cover : XmyZine Covers. Page de login/inscription - Booknode.com. Créez votre bibliothèque virtuelle Trouvez les dates de sortie des livres que vous attendez.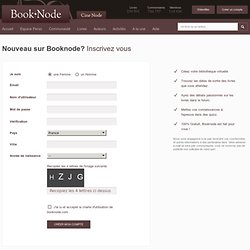 Ayez des débats passionnés sur les livres dans le forum. Mettez vos connaissances à l'epreuve dans des quizz. 100% Gratuit, Booknode est fait pour vous ! Nous nous engageons à ne pas revendre vos coordonnées et autres informations à des partenaires tiers. Votre adresse e-mail ne sera pas communiquée, vous ne recevrez pas de publicité non sollicitée de notre part. Accelsor. Welcome to about.me (about dot me) Mind3Web - beta launch. Onefeat - home. There are at least two sides to every story - TwoSides. Account.
---