Chinese Cuisine
Better Than Takeout Orange Chicken. Yesterday as I stood in the kitchen trying to figure out what to make for dinner I wondered to myself, how do those people do it on those shows where they are given random ingredients and are suppose come up with something genius.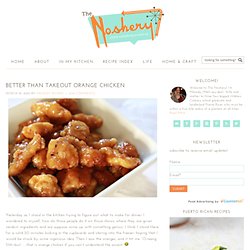 I think I stood there for a solid 20 minutes looking in the cupboards and staring into the freezer hoping that I would be struck by some ingenious idea. Then I saw the oranges, and it hit me "O-raang Shh-ikun"….that is orange chicken if you can't understand the accent. Chicken Salsa Ranch Wraps. James has been traveling for work quite a bit lately so I"ve been doing a lot of cooking for just me and Max.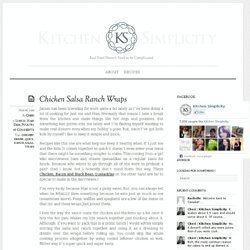 Normally that means I take a break from the kitchen and make things like hot dogs and poutines. But something has gotten into me lately and I"m finding myself wanting to make real dinners even when my hubby"s gone. But, since I"ve got both kids by myself I like to keep it simple and quick. Recipes like this one are what help me keep it healthy when it"s just me and the kids. It comes together so quick it doesn"t even enter your mind that there might be something simpler to make. Chicken Teriyaki Recipe | Japanese Recipes. Chicken Teriyaki (鳥照り焼き) is a lunchtime staple in Japan, filling bento boxes being carted off to offices and schools alike.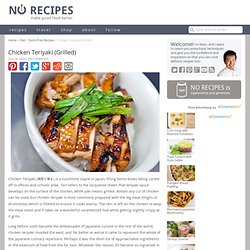 Teri refers to the lacquered sheen that teriyaki sauce develops on the surface of the chicken, while yaki means grilled. Almost any cut of chicken can be used, but chicken teriyaki is most commonly prepared with the leg meat (thighs or drumsticks) which is filleted to ensure it cooks evenly. Buta Udon (Udon with braised pork) While this this dish has its roots firmly planted in my New York apartment, I could totally picture it being served in an Okinawan noodle bar.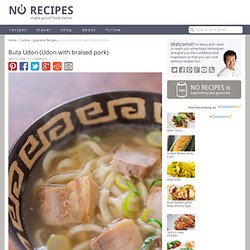 Okinawa is the southern-most island of Japan, just a stones-throw from Taiwan and their food takes cues from their neighbors, using a lot of pork and fish. Rather than using a traditional dashi based soup stock for udon, I've combined some braising liquid from the pork belly kakuni I made the other night with dashi to create a tasty, though unconventional broth for the noodles. Chinese Lemon Chicken Recipe. Why order take out when you can make your own Chinese lemon chicken at home?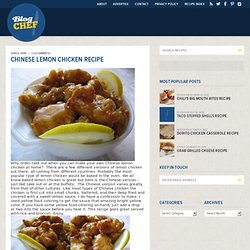 There are a few different versions of lemon chicken out there, all coming from different countries. Probably the most popular type of lemon chicken would be baked in the oven. We all know baked lemon chicken is great but here is the Chinese version – just like take out or at the buffets. The Chinese version varies greatly from that of other cultures. How to Cook Chinese Food. I consistently get a lot of questions from people wondering how to cook Chinese food.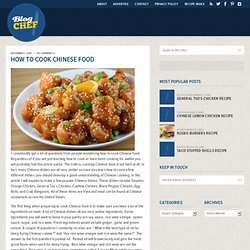 Regardless of if you are just learning how to cook or have been cooking for awhile you will probably find this article useful. The truth is, cooking Chinese food is not hard at all. Honey Soy Stir Fried Chicken: Can I order an easier life? For all those who have it harder than I do....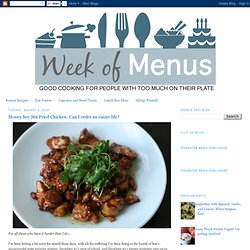 I've been feeling a bit sorry for myself these days, with all the suffering I've been doing at the hands of Son's unsuccessful potty training venture, Daughter #1's start of school, and Daughter #2's temper tantrums over swim lessons, and all in all just being tried day after day. First grade homework stresses me out like you wouldn't believe, which sounds slightly ridiculous I know, but the act of trying to get through homework without pulling out all of my hair is a feat only managed by the best of women I'm sure. Kung Pao Chicken Recipe. Here's the recipe you all might have been waiting for – the legendary Kung Pao Chicken!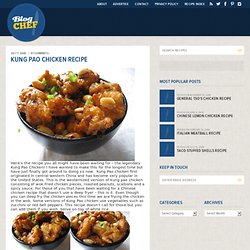 I have wanted to make this for the longest time but have just finally got around to doing so now. Kung Pao chicken first originated in central-western China and has become very popular in the United States. This is the westernized version of kung pao chicken consisting of wok fried chicken pieces, roasted peanuts, scallions and a spicy sauce. Orange Chicken Recipe. Today I'm back with yet another Chinese-American dish – Orange Chicken.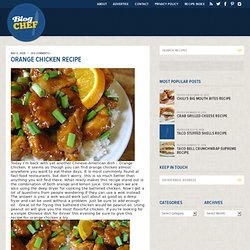 It seems as though you can find orange chicken almost anywhere you want to eat these days. It is most commonly found at fast food restaurants, but don't worry, this is so much better than anything you will find there. What really makes this recipe stand out is the combination of both orange and lemon juice. Once again we are also using the deep dryer for cooking the battered chicken. Now I get a lot of questions from people wondering if they can use a wok instead. Курица по-китайски с лимонно-медовым соусом. Сочная и ароматная курица по-китайски жарится в нежной крахмальной панировке и подается с лимонно-медовым соусом и зеленью - перья лука и кинза.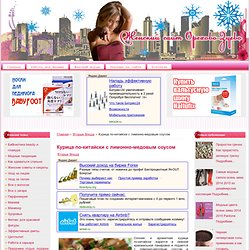 Если вы хотите приготовить такой рецепт у себя дома, женский сайт Орехово-Зуево откроет вам пару секретов китайской кухни для того, чтобы разнообразить повседневное меню или подать что-то особенное на праздничный стол. Кукурузный крахмал в этом рецепте курицы используется вместо более привычной муки или панировочных сухарей, чтобы корочка была более нежной и легкой.
---