Chicken
Chicken. Healthy Baked Chicken Nuggets. Chunks of all white meat chicken breasts coated in breadcrumbs and parmesan cheese then baked until golden.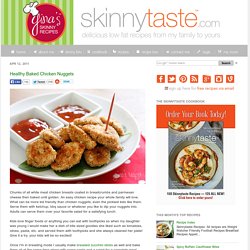 An easy chicken recipe your whole family will love. What can be more kid friendly than chicken nuggets, even the pickiest kids like them. Serve them with ketchup, bbq sauce or whatever you like to dip your nuggets into. Unbelievable Chicken Recipe. Recipes - Oyako-donburi (chicken and egg over rice) Reprinted with permission from the book: Japanese Cooking: A Simple Art by Shizuo Tsuji Kodansha International.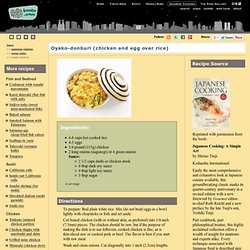 Recipes - Baked Onion Chicken Thighs with Umeboshi and Shiso. Reprinted with permission from the book: The Breakaway Japanese Kitchen by Eric Gower Kodansha International The Breakaway Japanese Kitchen is a coup d'etat.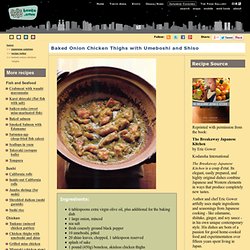 Recipes - Mizutaki (chicken stew) Mizutaki is a nationally known Fukuoka cuisine.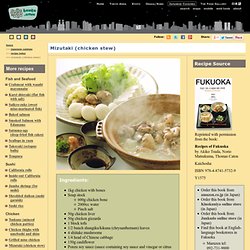 The origin is said to be Chinese-style cooked chicken or a Western style of consomme soup. Mizutaki can be made with two kinds of stock: a clear soup or milky chicken broth soup. To enjoy mizutaki, taste the soup before eating the chicken, and when the taste of the soup has become strong enough, add vegetables to the soup. After enjoying all these ingredients, use the soup for zousui (rice porridge) or udon noodles.
Baked Garlic Parmesan Chicken Recipe.
---