Resources
Apple. RPG Maker XP - RPG Creative. Web Site Terms and Conditions of Use 1.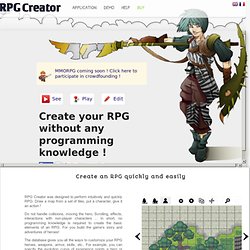 Terms By accessing this web site, you are agreeing to be bound by these web site Terms and Conditions of Use, all applicable laws and regulations, and agree that you are responsible for compliance with any applicable local laws. » AS3 Web codeur.
Hardware. FindSounds - Search the Web for Sounds. Téléchargement de musique libre et gratuite. Android. MSDN Library.
---