ED Information
Get flash to fully experience Pearltrees
As many school administrators are enjoying their summer break, we all tend to think of ways that we can make our school better in the upcoming year. Often, I point school principals and district leaders to a powerful post by Will Richardson (1) that helps us point the finger right at ourselves when we are looking to push our school ahead. Richardson states: "Meaningful change ain't gonna happen for our kids if we're not willing to invest in it for ourselves first. At the heart, it's not about schools . . . it's about us." With that being said, I have spent the last few years focusing a great deal on my work as an instructional leader within my role as school-based principal, and now as division principal.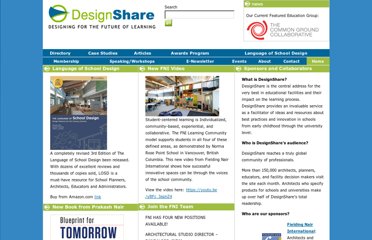 Hot Topic: Physical Learning Environments Randall Fielding joins a select group of educational professionals to present blog posts on topics that are impacting education today. His posts will present a wide range of solutions for creating 21st century learning spaces. Envisioning the future of education must include discussion about physical spaces and their role in positive or negative student outcomes.
Image Source: Free Web Page Headers What is Differentiated Instruction? Adjusting the curriculum, teaching strategies, and classroom environment to better meet the needs of all students.
Page Content Response to Intervention is an outgrowth of changes in the Individuals with Disabilities Education Act (IDEA) and No Child Left Behind (NCLB) legislation. Previously, children who struggled academically in school had to: fit the qualifications of a legislated category (special education, 504, English Language Learners) to ensure there was funding for extra services; and fall significantly before being served. Rules and regulations varied from state to state and level to level. A student who qualified as gifted in Minnesota might not be "gifted" in Colorado.