Hip Hop
Watch?v=FcGlFGk_5k8&feature=youtu. We'll Be Alright Gamble G and Ari Lopez. Rap & Hip-Hop Music Reviews, News & Interviews - RapReviews.com. T-Zank - The Lyricist [Dir. @MilesMeyerFilms] Nyzzy Nyce - My City National Trailer. Photo by kaeprodigy. Quit Your Day Job - J.A.M.E.S. Watts [DJBooth Interview Exclusive] - Hip Hop News. New York, N.Y. -- Whether you're an aspiring artist or simply a daydreamer, you've likely fantasized about what it would be like to leave your nine-to-five grind behind and try your luck in the music game.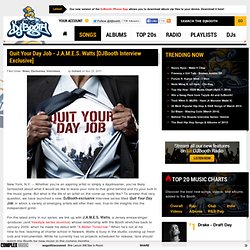 But what is the life of an artist on the come-up really like? To answer that very question, we have launched a new, DJBooth-exclusive interview series titled Quit Your Day Job, in which a variety of emerging artists will offer their real, true-to-life insights into the independent grind. Chaîne de goldeneaglesmedia. Upload goldeneaglesmedia.com Subscription preferences.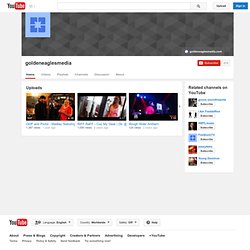 Freddie Gibbs
Juicy J. PLOT. Meek Mill. Waka Flocka. Action Bronson. Spaceghostpurrp. Danny Brown. ASAP Rocky.
---