Technology
101 Romantic Ideas
CANON iMAGE GATEWAY - Welcome to CANON iMAGE GATEWAY
Hackerspaces are community-operated physical places, where people can meet and work on their projects. This website is for Anyone and Everyone who wants to share their hackerspace stories and questions with the global hackerspaces community. Regular Events Call-in - Call-ins provide an opportunity for existing hackerspaces to provide an update and highlight upcoming events, and new/planned hackerspaces can ask questions.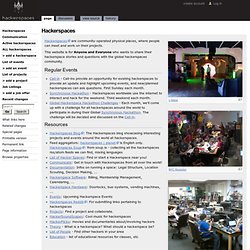 Make a MacGyver-Style Flashlight in Minutes [DIY Project] Do you enjoy working on DIY projects and would love to get your kids interested in them as well? Then today's tutorial video is a great place to begin. This "starter" DIY project is perfect for the kids to work on over the weekend as they make their very own MacGyver-style flashlight! Spotify has Removed the Streaming Time Limit on All Free Accounts Depending on your location, you may have found yourself strictly limited on the amount of time you could listen to Spotify each month after the first six months had passed with your free account.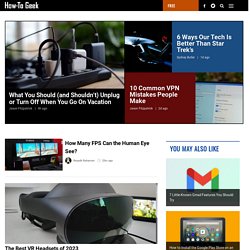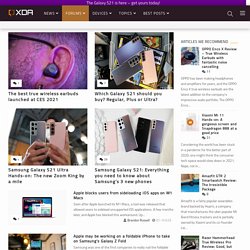 Ever since we caught our first glimpses of the alleged Android-powered Nokia Normandy, leaks have been popping up left and right. While some are quick to label a Nokia-built Android device as the Holy Grail of smartphones, others aren't too impressed with the interface shots seen to date. Now, thanks to Twitter leakers @evleaks and @vizileaks, we have a very clear shot of the alleged device's outer casing, as well as new leaked screenshots that appear to indicate two general ways in which the Normandy's UI can be navigated.. . . READ ON » Hotspot triggers on Android device screens are becoming quite popular. They have been used in many applications such as LMT Launcher, Loopr or Fancy Switcher.