GF Desserts
Chocolate Pavlova Recipe. Chocolate Pavlova: Preheat your oven to 300 degrees F (150 degrees C).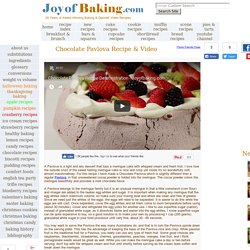 Line a baking sheet with parchment paper and draw a 7 inch (18 cm) circle on the parchment paper. Turn the parchment paper over so the circle is on the reverse side. In the bowl of your electric mixer, with the whisk attachment, beat the egg whites and the cream of tartar on medium speed until you have soft peaks. Then add the sugar, a tablespoon at a time, and continue to beat, on high speed, until the meringue is shiny and holds stiff peaks. (Test to see if the sugar is fully dissolved by rubbing a little of the meringue between your fingers.
Raw Banana Creme Tart. I am a big fan of bananas.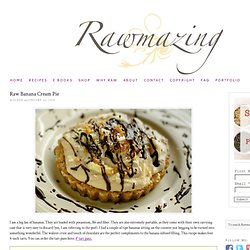 They are loaded with potassium, B6 and fiber. They are also extremely portable, as they come with their own carrying case that is very easy to discard (yes, I am referring to the peel). Peach Berry Crisp - The Sensitive Pantry - Gluten-free, Egg-free, Dairy-free, & Vegan Recipes. One of the big topics in food blogging today is attribution—recognizing the creator of the original recipe in your post.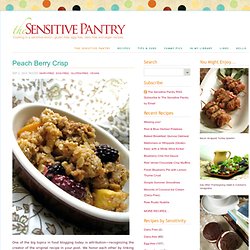 We honor each other by linking back to the inspirational recipe that spoke to us and said, "Me. Make me. I'm delicious!" I do have some attributions for this recipe but first let's just acknowledge that a Google search for Peach Berry Crisp yields 80,000 returns. That's specifically "peach berry crisp". Cinnamon Roll Muffins. Peanut Butter Cookies (Vegan) No Bake Cookies. My husband grew up on this recipe for No Bake Cookies.
It is also a staple at our house for my children. They are quick and easy to make and are great for a quick treat or after school snack.
---