Christianity
Gnostic Society Library: Sources on Gnosticism and Gnosis. MP3 Bible - All About GOD. MP3 Bible A crucial part of growing closer to Jesus Christ is studying His Word.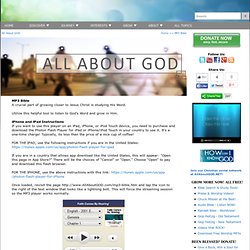 Utilize this helpful tool to listen to God's Word and grow in Him. iPhone and iPad Instructions If you want to use this player on an iPad, iPhone, or iPod Touch device, you need to purchase and download the Photon Flash Player for iPad or iPhone/iPod Touch in your country to use it. It's a one-time charge! Typically, its less than the price of a nice cup of coffee! Crazy Stuff from the Bible - Leaving Christianity. .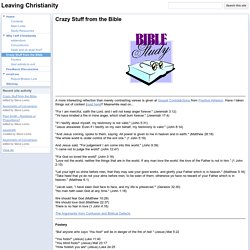 Have I taken things out of context ()? Meanwhile read on... "For I am merciful, saith the Lord, and I will not keep anger forever. " WHO IS A CHRISTIAN? Christianity: introduction and definitions Menu Sponsored link.
Quotations: This section seems to be a bit of a lightning rod.
---