Editors
liens vers des éditeurs photo Apr 4
derrière la salle de bains
ÉDITIONS YELLOW NOW
Le Bec en l'Air éditions
On nous demande souvent ce qui caractérise la ligne éditoriale de notre maison d'édition. Notre catalogue s'articule en effet autour de nombreux thèmes : photographie, patrimoine et architecture, art contemporain, sciences sociales, tourisme… Un point commun réunit pourtant nos publications : le dialogue entre le texte et l'image, qu'il soit en harmonie ou en opposition, à travers une mise en page contemporaine et des photographies de qualité. 15/02/2014 au 18/05/2014EXPOSITION KATHRYN COOK Memory of TreesChalon-sur-Saône (71)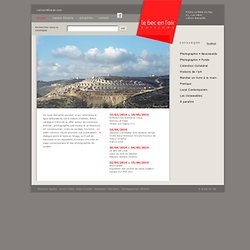 DIAPHANE
Brion Gysin • Collection Pickpocket / Les éditions derrière la salle de bains, depuis 1995.
MACK
Kunstlexikon Kunstmarkt Unübersichtlich und unsicher: Der Kunstmarkt ist selbst vielen Kunstinteressierten fremd, zugleich übt er eine große Faszination aus. Er ist ein Netzwerk aus zahlreichen Akteuren – Künstlern, Galeristen, Auktionshäusern, Messen, Museen, Kunstkritikern, Sammlern. Mehr Künstlerlexikon
Hatje Cantz Verlag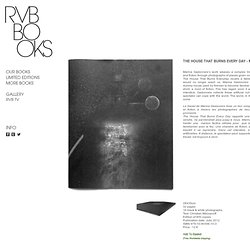 RVB BOOKS
Marina Gadonneix's work weaves a complex link between documentary and fiction through photographs of places given over to temporary neglect. The House That Burns Everyday recalls a fable whose story, in ashes, would no longer reach us. Marina Gadonneix has chosen to haunt a dummy house used by firemen to become familiar with fire and fighting it. In short, a room of fiction. Fire has raged, soon it will flare up again. In this interstice, Gadonneix collects these artificial ruins.
Aman Iman
Anders Petersen Gröna Lund is the reissue of Swedish photographer Anders Petersen's first book: Grönalund om människör pa ett nöjesfalt, originally published by Fyra Förläggare in Stockholm, 1973. Following Café Lehmitz, this series is also produced in a closed world, one of Sweden's oldest amusement parks, situated on one of Stockholm's islands and dating back to 1883. Through this re-reading of the 1973 publication, Anders Petersen clearly demonstrates the evolution of his approach.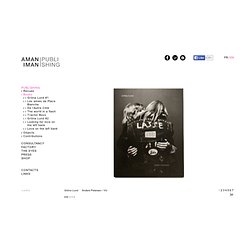 iris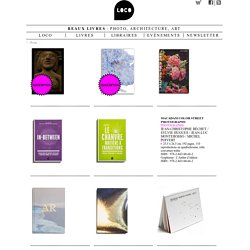 Paysage cosa mentale Christine Ollier / Jean-Christophe Bailly Ce livre dresse la synthèse de près de quarante année de photographie de paysage.
Loco
ECM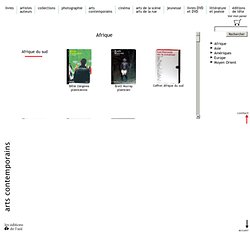 livres a-d e-h i-l m-p q-t u-z artistesauteurs a-d e-h i-l m-p q-t u-z collections. photographie Les Ateliers de l'Œil Photo en développement Les Carnets de la création Hors collections artscontemporains Les Carnets de la création Hors collections cinéma Cinéastes, aujourd'hui Mémoires de César Les Animés Les Carnets de la création Hors collections arts de la scènearts de la rue Les Carnets de la création Hors collections jeunesse Les Ateliers de l'Œil Bestiaires L'Imagier des contes Les Carnets de la création Hors collections livres-DVDet DVD livres-DVD et DVD littératureet poésie Les Carnets de la création Hors collections éditionsde tête Afrique
editions de l'oeil
Book of the month Catalan photographer Joan Fontcuberta is the 33rd recipient of the prestigious Hasselblad Foundation International Award in Photography. To celebrate the award MACK and The Hasselblad Foundation are publishing a collection of six of Fontcuberta's most iconic series including: Herbarium (1984), Fauna (1987) and Sputnik (1997) among others. The book is a survey of Fontcuberta´s oeuvre displaying his genius as photographer, essayist, humorist and fantasist alike.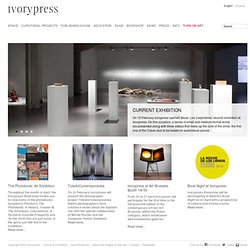 Ivorypress
Le Point Du Jour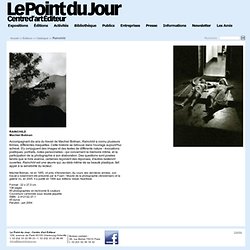 Machiel Botman Accompagnant dix ans du travail de Machiel Botman, Rainchild a connu plusieurs formes, différentes maquettes. Cette histoire se retrouve dans l'ouvrage aujourd'hui achevé. S'y conjuguent des images et des textes de différente nature - évocations poétiques, portraits, notes personnelles - qui concernent la mémoire intime, et la participation de la photographie à son élaboration.
Les Editions de l'Œil
Éditions Xavier Barral
Book Du Jour: (No) soy de aquí By Gustavo Alemán Title of publication: (No) soy de aquíName of artist: Gustavo AlemánAdditional contributor/s: noneDesign: Juanjo Justicia /underbauEditor: Laura Martinez / Juanjo Justicia / Gustavo AlemánSeries name: n/aPress: n/aPublication date: Oct 2013Place of publication: Murcia (Spain)Edition size: 325Format: SoftcoverSize: 16 x 21.5 cmNumber of pages: 60Type of printing: OffsetType of paper: Creator Matt Perigord 150gsm / Curious Matter Goya White 380 gsm (cover)Name of printer: A. G PalermoNumber of pictures: 34Price: 20 Euro, Buy It Here! Description of book: (No) soy de aquí (I am (not) from here in English) is a project about my complicated relationship with my own land, Murcia (Spain). This collection of bizarre monuments, fake luxury and the ruins of forgotten dreams is my attempt to put into images my beliefs about this place. Created with the help of La Kursala and the University of Cadiz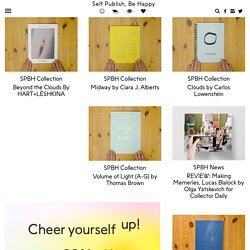 Troika
Half book, half tape measure, Lu Xiaoben is a witty chronicle of a Dutchman's adventure as a tall celebrity in China. The artistic duo WassinkLundgren develop their work from the small observations of everyday life and use photography to bring into view their very particular take on life's funny moments and quirky situations. This is very much in evidence in their book Lu Xiaoben, a series of photographs documenting the Chinese fascination with Ruben Lundgren's stature of two metres. For more books go to our shop here.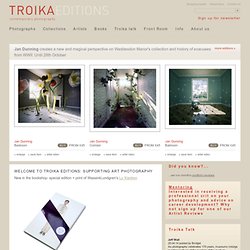 Chez Higgins