ShortFilm
Filmmaking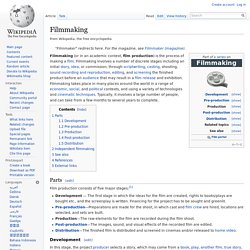 Filmmaking (often referred to in an academic context as film production ) is the process of making a film . Filmmaking involves a number of discrete stages including an initial story , idea , or commission, through scriptwriting , casting , shooting, editing , and screening the finished product before an audience that may result in a film release and exhibition.
TV Videos: An Idea in the Making by John
The following films are presented for educational and non-commercial use only.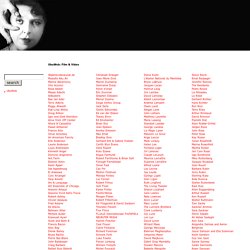 U2 - Window In The Skies: Nexus Version
Web 2.0 - Thefirstpost.co.uk on Vimeo
Shorts on Vimeo
apnee short film
Film Network - Black or White?
Film Network - The Shock Doctrine
Film Network - The End
Film Network - Le Cheval 2.1
Film Network - comedy
Film Network - filmmaking guide: what makes a good short?
Film Network - Happy Birthday Granddad