GRAPHIC DESIGN
Get the FlatPix UI Kit for only $7 - Learn More or Buy Now We have something a little different for you today. Our friends over at iStock reached out to us to let us know about a promotion they are running and gave us these promo codes to share with our readers for additional savings off any credit pack… Read More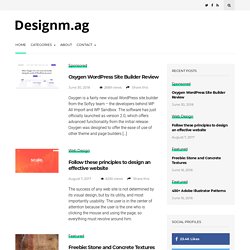 Inspiration: Image Galleries
This site has moved to joseflee.wordpress.com VIEW as Flickr slideshow In every conflict, there exists 3 main types of people. 1. The Pragmatist (Chinese Monk) The Pragmatist takes practicality as the main consideration in every moment of decision. They usually look at the big picture and are willing to make small sacrifices in exchange for the greater good. 2.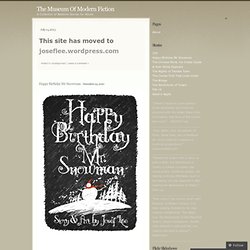 The Museum Of Modern Fiction
baby art
Junkiee.net | The ultimate blog for showcase junkies!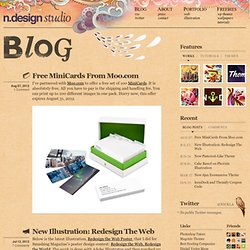 N.Design Blog
← Back to the blog Free MiniCards From Moo.com Aug 07, 2012 1 Comment I've partnered with Moo.com to offer a free set of 100 MiniCards.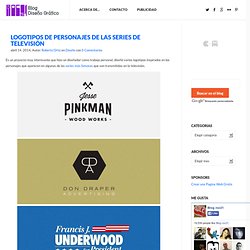 Es un proyecto muy interesante que hizo un diseñador como trabajo personal, diseñó varios logotipos inspirados en los personajes que aparecen en algunas de las series más famosas que son transmitidas en la televisión. Logos de ficción basados en los personajes de la televisión El nombre del diseñador de los logotipos es Pablo Cánepa él es originario de Montevideo, Uruguay. Me mandó su proyecto y me pareció muy creativo, por que los diseños de los logotipos están muy bien hechos.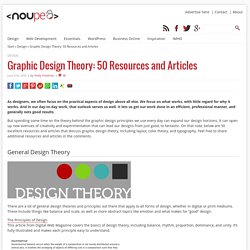 Jun 21 2010 As designers, we often focus on the practical aspects of design above all else. We focus on what works, with little regard for why it works. And in our day-to-day work, that outlook serves us well. It lets us get our work done in an efficient, professional manner, and generally nets good results. But spending some time on the theory behind the graphic design principles we use every day can expand our design horizons.
Freebie: FREE Set Kids icons Freebies April 8, 2014 Download Freebie: FREE Set Kids icons designed by Alexander Kutuzov on August 31, 2013. icons, ui, babies, babies. Free Columnist WordPress Theme Wordpress April 7, 2014 Columnist WordPress theme designed by molefed on January 04, 2014.
Ginva | Inspire Your Life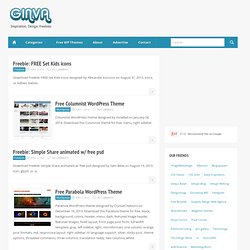 The Color of Style The fashion world is at times cautious with it's use of color and New York based stylist Fatî Light is no different. When Fatî does use color it has striking results. We thought we'd share some examples with you. Keep an eye out for her first collection due this fall. Design and Brand shop Kern + Lead was charged with creating her identitiy and has supplied the sneak peak below.
Palette.com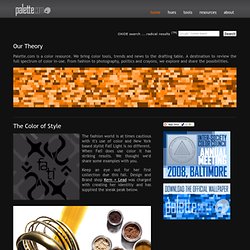 Kenji Croman reside no Havaí, pratica body surf e fotografá ondas imprevisíveis. Continuar lendo O fotógrafo Vyacheslav Mishchenko passou grande parte de sua infância na natureza; seguindo seu pai em expedições de caça à cogumelos, muitas vezes ele se agachou no chão fascinado com o mundo viscoso e colorido dos caracóis. Continuar lendo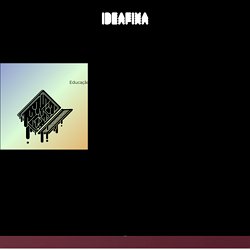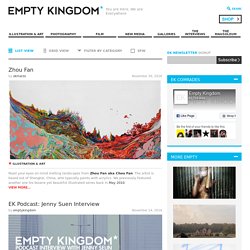 Stéphane Coutelle by okmarzo April 7, 2014 Stéphane Coutelle is a French photographer who has just released his latest series entitled 'Insomnies'. The intimate photos portray the beginnings of an untold story of women's wanderings. The pictures are shot in unspecified locations to carry a strong cinematographic dimension.
Pixelonomics – Design, Entrepreneurship, Startups, Movies, Life, Web, Events, Photography & more – Opinions & Discussions
Webitect
If you're launching a new site, product or service, then there's a huge benefit to building hype and buzz before you launch. It's something that Apple does extremely well, but you don't need to be a huge company to be able to pull it off. Building a prelaunch page – a simple page that describes your soon-to-be-launching product, along with an email signup form – is one of the techniques that Eric Ries famously proposes in The Lean Startup and it's a great way of building an email list of people who will be interested in your new product.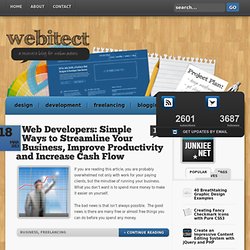 From this seminar series you can learn what you need to become a professional designer. The 3 recorded videos are Designer's Fiesta 2012 – London, where I had the chance to share everything I know about the industry and the best ways to get into it. Join me and learn how to choose your dream job, how to create your portfolio, where to look for jobs, how to be efficient using Photoshop on a daily basis as your main tool and so much more. At the end of this article you can also find a list of the websites I mentioned on my seminar to help you get started looking for your dream job.
Yes I'm a Designer