GRAPHIC DESIGN
Web Design Blog - Designers Inspiration Community - Web Development Blog - Web Design Blog – DesignM.ag. Inspiration: Image Galleries. Color Trends + Palettes. La cuisine du graphiste. Bookmarks. The Museum Of Modern Fiction. Baby art.
MyInkBlog | A Resource For All Things Design. Junkiee.net | The ultimate blog for showcase junkies! N.Design Blog. ← Back to the blog Free MiniCards From Moo.com Aug 07, 2012 1 Comment I've partnered with Moo.com to offer a free set of 100 MiniCards.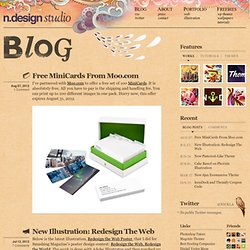 Blog de diseño gráfico roc21. Es un proyecto muy interesante que hizo un diseñador como trabajo personal, diseñó varios logotipos inspirados en los personajes que aparecen en algunas de las series más famosas que son transmitidas en la televisión.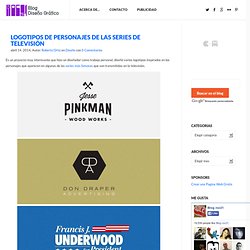 Logos de ficción basados en los personajes de la televisión El nombre del diseñador de los logotipos es Pablo Cánepa él es originario de Montevideo, Uruguay. Me mandó su proyecto y me pareció muy creativo, por que los diseños de los logotipos están muy bien hechos. Graphic Design Theory: 50 Resources and Articles. Jun 21 2010 As designers, we often focus on the practical aspects of design above all else.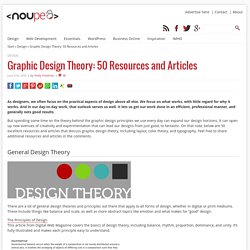 We focus on what works, with little regard for why it works. And in our day-to-day work, that outlook serves us well. It lets us get our work done in an efficient, professional manner, and generally nets good results. But spending some time on the theory behind the graphic design principles we use every day can expand our design horizons. Abduzeedo | Graphic Design Inspiration and Photoshop Tutorials. Ginva | Inspire Your Life. Design daily news. Palette.com. IdeaFixa | ilustração, design, fotografia, artes visuais. EMPTY KINGDOM You are Here, We are Everywhere | A Home For Media Artists. Pixelonomics – Design, Entrepreneurship, Startups, Movies, Life, Web, Events, Photography & more – Opinions & Discussions.
You the Designer | Graphic Design Blog. Webitect. Yes I'm a Designer. Grafik Mag | We love design. DeviantART: where ART meets application! Diseño Gráfico México e Internacional Blog Vecindad Gráfica Tecn.
---