Tech Stuff
Simple Ideas That Are Borderline Genius (Part 13) Tea-time – Tea Steeper Design by Pengtao Yu. Timely Steeping I am in love with the Tea-time tea steeper for its intuitive design and simplistic interaction between tea leaves, water and steeping time!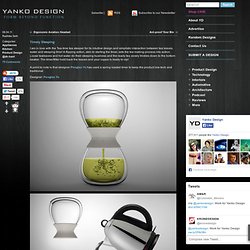 A flipping action, akin to starting the timer, sets the tea making process into action. This Is Why I'm Broke. Hot or Cool? Color-Changing Chameleon Tiles. There is virtually no limit to what you can decorate with color-changing tiles (from Inventables).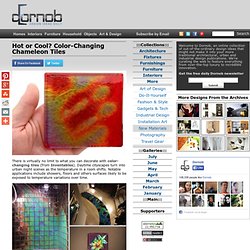 Daytime cityscapes turn into urban night scenes as the temperature in a room shifts. Notable applications include showers, floors and others surfaces likely to be exposed to temperature variations over time.
---