For Fun
7 Family Members and Their Stats
星探2 (NEKOGAMES)
Gay Hanky Codes
A Step-by-Step Guide to joining the Forces of Darkness Congratulations on your decision to join the forces of darkness! Evil always needs more tools... I mean... agents... for its unholy army of the night, and by joining now you can rest assured that your remaining years will be spent pursuing the 'good' things of life: lust, greed, debauchery, the slaughter of hapless innocents... Your favorite hobby can become a lifelong career!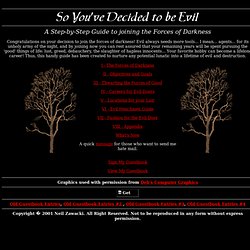 There are actually quite a few projects you can make from duct tape, today I'll show you how to make a simple wallet. Duct tape is silver and available at Wal Mart, hardware stores and home supply stores. There's also something called Duck Tape, which is a brand of tape that comes in a variety of fun colors, available from craft supply stores.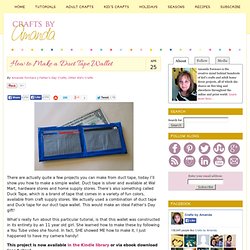 How to Make a Duct Tape Wallet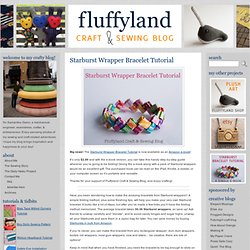 Big news! The Starburst Wrapper Bracelet Tutorial is now available as an Amazon e-book
Dead Island - Terror. Violence. Madness. Bedlam. A holiday paradise gone mad.
Ecosphere Associates, Inc.: Closed Ecosystem, Self Contained Aquarium
If you're like me and you grew up in the '90s playing with Ninja Turtles action figures while watching Power Rangers as you sat next to your video cassette of Space Jam , your Goldeneye cartridge as you hummed "Hakkunah Matatah," you'll appreciate this post. It's an avalanche of nostalgia that will cause you to daydream away the better part of the afternoon as you long for your lost youth. Or at least it might make you go open that box of old toys in the basement.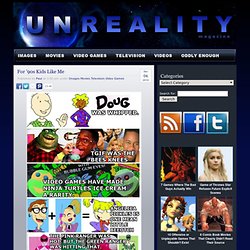 For '90s Kids Like Me |
Best Videogame Trailer of All Time - CollegeHumor video
Spontaneous Train Station Dance from That Happened!
Pyro Sand 2