Philosophy
Monty Python - Philosophers' World Cup
Simon Blackburn - The Great Debate: Can Science Tell us Right From Wrong? (6)
Bertrand Russell's "Liberal Decalogue" … The Ten Commandments that, as a teacher, I should wish to promulgate, might be set forth as follows: Do not feel absolutely certain of anything. Do not think it worth while to proceed by concealing evidence, for the evidence is sure to come to light. Never try to discourage thinking for you are sure to succeed.
Bertrand Russell's 10 commandments for teachers everyone with a brain
The Better Angels of Our Nature — By Steven Pinker — Book Review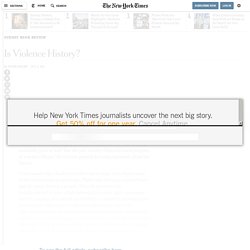 If that sounds like a book you would want to read, wait, there's more. In 800 information-packed pages, Pinker also discusses a host of more specific issues. Here is a sample: What do we owe to the Enlightenment?
Albert Camus was born in Algeria in 1913. He spent the early years of his life in North Africa, where he worked at various jobs--in a weather bureau, in an automobile supply firm, in a shipping company--to help pay for his courses at the University of Algiers. He went on to become a journalist, and from 1935 to 1938 he ran the Theatre de l'Equipe, a theatrical company that produced plays by Malraux, Gide, Synge, Dostoyevsky, and others.
Albert Camus Books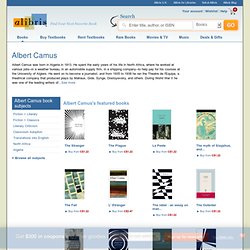 Christianity as antiquity. -- When we hear the ancient bells growling on a Sunday morning we ask ourselves: Is it really possible! This, for a jew, crucified two thousand years ago, who said he was God's son? The proof of such a claim is lacking. Certainly the Christian religion is an antiquity projected into our times from remote prehistory; and the fact that the claim is believed - whereas one is otherwise so strict in examining pretensions - is perhaps the most ancient piece of this heritage.