Articles of Interest
Get flash to fully experience Pearltrees
It happens to me every year. The second spring hits, I'm standing in front of my closet going, I am so sick of all my clothes, if I see that shirt again I'll throw up, but I don't have any money for new stuff, I'M SO TIRED OF EVERYTHING I OWN.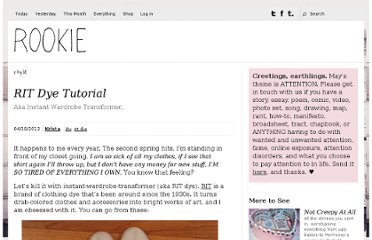 January 2005 (I wrote this talk for a high school. I never actually gave it, because the school authorities vetoed the plan to invite me.) When I said I was speaking at a high school, my friends were curious.
Where did we come from?
Buy a printable PDF in English and in French . Read the French version – Thanks to Gilles Peyroux.
What makes the Christian religion different from every other religion is love.