HIp-hop
BLAKROC
Antipop Consortium - "Fluorescent Black"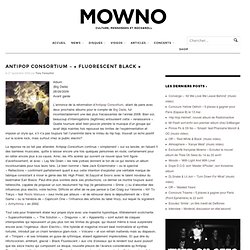 Album (Big Dada) 28/09/2009 Avant garde L'annonce de la reformation d'Antipop Consortium, allant de paire avec deux prochains albums pour le compte de Big Dada, fut incontestablement une des plus fracassantes de l'année 2008. Bien sûr, beaucoup d'interrogations (légitimes) entouraient cette « renaissance ». Quelle tournure allait bien pouvoir prendre la musique d'un groupe qui avait déjà maintes fois repoussé les limites de l'expérimentation et imposé un style qui, s'il n'a pas toujours fait l'unanimité dans le milieu du hip hop, trouvait un écho positif sur la scène rock, mais surtout chez le public electro? La réponse ne se fait pas attendre: Antipop Consortium continue « simplement » sur sa lancée, en faisant fi des barrières musicales, quitte à laisser encore une fois quelques personnes en route, certainement pour en rallier encore plus à sa cause.
unnamed pearl
Frequently Bought Together Customers Who Bought This Item Also Bought <h2 id='NonJSMusicTracksHeader'>Track Listings</h2>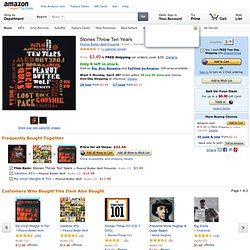 Drake sur MySpace Music - Ecoute gratuite de MP3, Photos et clip
Aubrey Drake Graham (born October 24, 1986), who records under the mononym Drake, is a Canadian recording artist and actor. He originally became known for playing character Jimmy Brooks on the television series Degrassi: The Next Generation. In June 2009 Graham signed a recording contract with Lil Wayne's Young Money Entertainment. In November 2009, Lil Wayne released a statement announcing that Drake's first studio album, Thank Me Later, had been completed.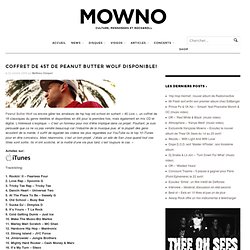 Coffret de 45t de Peanut Butter Wolf disponible!
Peanut Butter Wolf va encore gâter les amateurs de hip hop old school en sortant « 45 Live », un coffret de 18 classiques du genre réédités et disponibles en 45t pour la première fois, mais également en mix CD et digital. L'intéressé s'explique: « C'est un honneur pour moi d'être impliqué dans ce projet. Pourtant, je suis persuadé que ca ne va pas vendre beaucoup car l'industrie de la musique pue, et la plupart des gens écoutent de la merde. Il suffit de regarder les vidéos les plus regardées sur YouTube ou le top 10 iTunes pour en être convaincu. Mais néanmoins, c'est un bon projet. J'étais un ado de San Jose quand tout ces titres sont sortis.