Programming
Mac in a cloud
Email. Mojolicious. Cms. BoV. Google AppEngine. Networking. GIS. Comparison - D Programming Language. Improve this page Quickly fork, edit online, and submit a pull request for this page.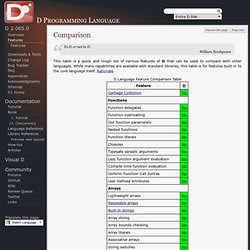 Requires a signed-in GitHub account. This works well for small changes. Databases.
Perl6
Gridding. Google Maps Online Tools. 3D GeoCoding GeoMapping. NOSQL Databases. Android. GPS. Websites. The Hacker Shelf | Community-curated collection of free books for the intellectually curious. iPhone. Perl.
Rebol
---