CCru Ning Loss
Apps - C'Ced C'mai C'cru
Apps - C'Ced C'mai C'cru
Apps - C'Ced C'mai C'cru
Apps - C'Ced C'mai C'cru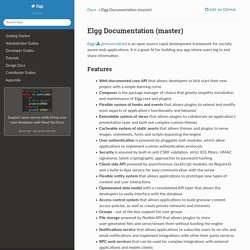 Log in Main Page Updated documentation available at learn.elgg.org!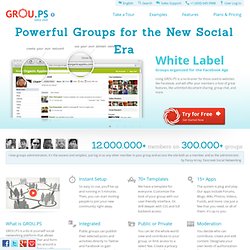 12.000.000+ members on 300.000+ groups I love groups administration, it's the easiest and simplest, just log in as any other member in your group and access the site both as a member and as the administrator. by Fansy Array, Fancreek Social Networking With GROU.PS tools like the integrated wiki, chat and forum – not only can I keep my players informed of when our next live event is, but we can host 24/7 online gaming! by DeAnna Ross, A Vampire the Masquerade LARP & PbP Community I really like the Groups social networking website, it is very easy to manage and has many useful options. My favorites are blogs and videos - they are very professional. by Rafal Mly, Work From Home Network
Create your own Social Network for free!
Forums Showcase