Science
Have Your DNA and Eat it Too. Students build an edible model of DNA while learning basic DNA structure and the rules of base pairing.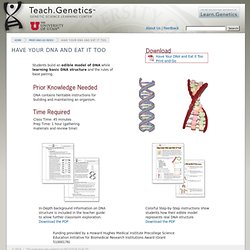 DNA contains heritable instructions for building and maintaining an organism. Class Time: 45 minutes Prep Time: 1 hour (gathering materials and review time) Have Your DNA and Eat it Too Print-and-Go In-Depth background information on DNA structure is included in the teacher guide to allow further classroom exploration. Www1.eere.energy.gov/biomass/pdfs/biomass_growth.pdf. Learningscience.org. Broadcast Yourself. Welcome to YouTube!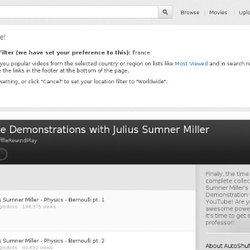 The location filter shows you popular videos from the selected country or region on lists like Most Viewed and in search results.To change your location filter, please use the links in the footer at the bottom of the page. Click "OK" to accept this setting, or click "Cancel" to set your location filter to "Worldwide". Bill Nye the Science Guy. Mr. Harper's Official Science Website. Dynamic Periodic Table.
Home (Body Systems Survivor)
---