Diy clothes
Fiesta Résistance: {Guest Post} DIY Napkin Tutorial
Short Sleeve Drape Front Cardigan
if you recall back in february, when i started talking about designing a line of throw pillows, this post is going to sound kind of similar. i'm always dreaming up new things i want to make, and this week has been no exception. the throw pillows are still in the back of my mind, (don't you worry!) but i got to thinking what i would really love... to design a line of clothes someday. now, this is kind of just a distant, far out there kind of dream, for now, (since i hardly know how to sew, and i definitely don't know how to design patterns.. yet) but i wanted to throw it out there to see if it feels right. you know, putting it in writing and all.
planning some plans - Mai Autumn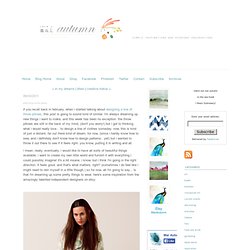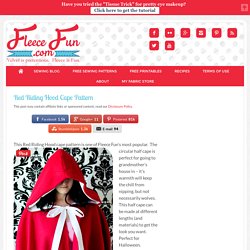 This Red Riding Hood cape pattern is one of Fleece Fun's most popular.
Sewing 101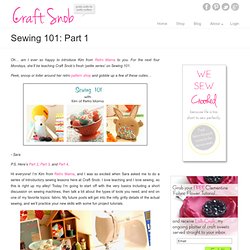 Oh… am I ever so happy to introduce Kim from Retro Mama to you.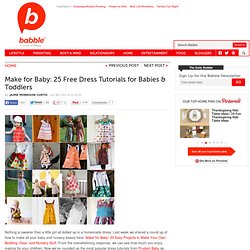 Make for Baby: 25 Free Dress Tutorials for Babies & Toddlers
By Jaime Morrison Curtis |
Comfy & Casual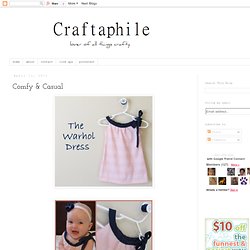 Wish we had a beach nearby that we could visit in this cute summer dress!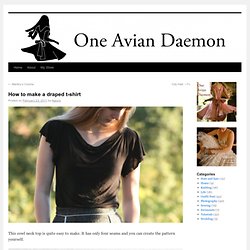 This cowl neck top is quite easy to make. It has only four seams and you can create the pattern yourself. The cowl neck comes from making the neckline of the shirt wider at the front than the back – this extra fabric hangs down creating the drapey neckline. The folds in the sleeves come from extra fabric as well, which is added by angling the shoulder seam upward. You will need: Measuring tape ⅔ yard stretchy fabric (I used a cotton/lycra jersey) Matching thread Sewing machine Chalk (or pencil and large paper to make a pattern) Pins (optional)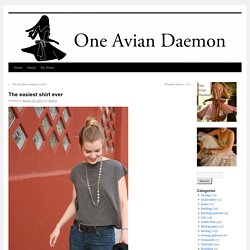 The easiest shirt ever
I thought this shirt was easy to make, but it doesn't compare to the one I made for Isabel this weekend. She started describing a shirt she'd seen: square, slightly cropped, very drapey. I asked her to draw a picture and she drew a rectangle. Yes, I can do that. We found the drapiest fabric in the house, a fairly loose knit left over from Rosie's weekend project. I measured her, cut out two rectangles, sewed up the sides and shoulders, cut out the neckline, and 10 minutes after she asked for it, she had a new top.
Did you ever have a piece of fabric you loved but didn't have any idea how to use it? Any leftovers from a previous project? Bought too much of a bolt you just had to have but never found a use for?
20 Minute Simple Skirt Tutorial AND GIVEAWAY!!!! CLOSED.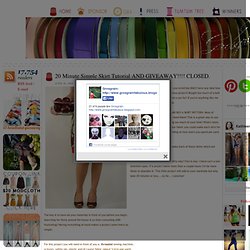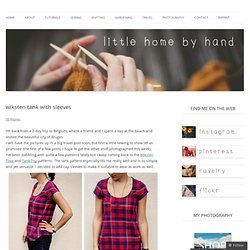 I'm back from a 2-day trip to Belgium, where a friend and I spent a day at the beach and visited the beautiful city of Bruges. I will have the pictures up in a big travel post soon, but first a little sewing to show off as promised (the first of a few posts, I hope to get the other stuff photographed this week).
wiksten tank with sleeves « tidytipsy.photography
Embroidery Designs at Urban Threads - Projects
Because there's going to be a natural and unavoidable seam line as we add this section, I say we make it look intentional. The best way to hide stuff is in plain sight, and the best way to get away with stuff is to act like you know what you're doing. What do you think I'm doing here?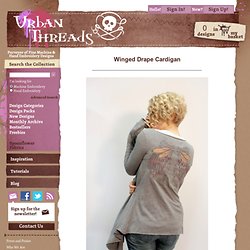 sew la vie: My super cute purple camisole dress
I went to a party in this dress this Friday.
This is one of my favorite skirts (and my sister's favorite to borrow ).
Women's Skirt with Yoga Style Waist Band
Did you see the little yoga waistband skirt that I made
Sewing Tips: Practicing your Sewing Stitches (including the back-stitch)
Ooooh, okay, so many more of you told me that you received a new sewing machine for Christmas.
Very cute! By the way, in America we often call those shirts "wifebeaters" or "muscle shirts". It's crude, but that's just what they're called. by rokido Mar 6
Darling Dexter - Darling Dexter - Party Skirt
DIY Advent 6: An Old Sweater Becomes a Skirt DIY - Outfits, Shoes & Accessories Dana
The Madeleine Mini Bloomers