Tattoos
Cool Tattoos by Peter Aurisch. Xoïl Tattoos. 25 Wrist Tattoos | Penny's Daybook | www.PennysDaybook.com - StumbleUpon. There's always this one question that crosses everyone's mind at least once in their lives: Tattoos – Should I get one?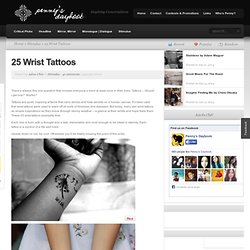 Yes/No? Tattoos are quiet, inspiring artwork that carry stories and hide secrets on a human canvas. It's been said that wrist tattoos were used to ward off all sorts of illnesses and diseases. But today, many see wrist tattoos as simple inspirations as they brave through stormy weather – a glance at their wrists and hope fuels them. These 25 wrist tattoos exemplify that. Ultraviolet Tattoos | Random Stuff. 8 Flares Facebook 1 Twitter 1 Google+ 1 StumbleUpon 0 Pin It Share 5 5 8 Flares × UV tattoos are also known as black light tattoos.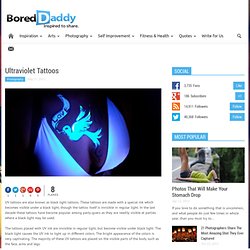 These tattoos are made with a special ink which becomes visible under a black light, though the tattoo itself is invisible in regular light. Blacklight Tattoos. Lets get inked baby! - StumbleUpon.
Follow the Colours: #tattoofriday - Matching Tattoos - StumbleUpon. Pulpography Pulp Fiction Pistol Quote Tattoo Pictures at Checkoutmyink.com. Book tattoos. Tattoos. Tattoos &3. Peacock. Tattoo Brighton. About Tattoo Brighton: Tattoo Brighton.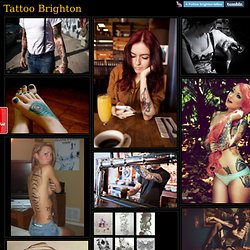 I have so much respect for people whose vanity is such that they would indelibly mark their skin just to look good. I like to look good. I like fashion. TATTOOS BY ANYONE. I N K. Fuck Yeah, Tattoos!: Archive. Tattoos by Peter Aurisch | Ink Butter™ | Tattoo Culture and Art Daily.
---