Inspiration and Quotes
Bv2zu.jpg (612×612) Virus Comix Online Empire. 18 Rules of Living by the Dalai Lama. Posted by Sofo 1.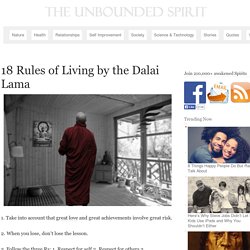 Take into account that great love and great achievements involve great risk. Green Day - Longview (Video) Civilization V Wonders. IzfaO.jpg (499×287) - StumbleUpon. 30 Best Quotes in Pictures of the Week - May 05th to May 12th, 2012. 1. "Put your hand on a hot stove for a minute, and it seems like an hour….." – Albert Einstein 2. "When you can't smoke" – Rory Sutherland 3. "Death does not concern us…" – Epicurus 4. "I think it's better to have ideas." – Chris Rock 5. "You gotta be able to smile…"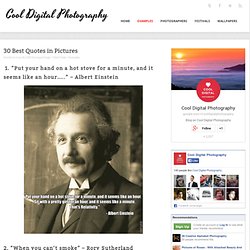 19 « 30×30. Reputation Is Ridiculous, but Important People just don't do their homework.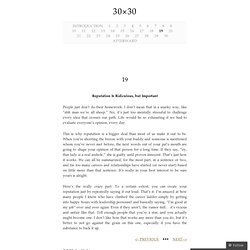 I don't mean that in a snarky way, like "ahh man we're all sheep." No, it's just too mentally stressful to challenge every idea that crosses our path. Life would be so exhausting if we had to evaluate everyone's opinion, every day. This is why reputation is a bigger deal than most of us make it out to be. Reinvention 101: 5 Lessons From Robert Downey, Jr. Robert Downey, Jr. in The AvengersThe record-shattering opening success of The Avengers, which sold more than $200 million in theater tickets in the United States and did about $640 million in business worldwide during opening weekend, is further evidence of an amazing fact: Robert Downey, Jr. not only rules Hollywood, but he's staged an even more impressive turnaround than General Motors.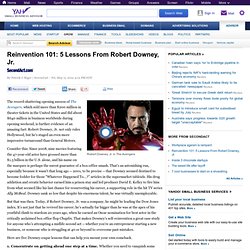 Consider this: Since 2008, nine movies featuring the 47-year-old actor have grossed more than $1.5 billion in the U.S. alone, and his name on the marquee is perhaps the surest guarantee of a box-office smash. That's an astonishing run, especially because it wasn't that long ago -- 2001, to be precise -- that Downey seemed destined to become fodder for those "Whatever Happened To...? " articles in the supermarket tabloids. Banksy-on-advertising.jpg (585×765) Imagine. - StumbleUpon. Code of Conduct. Reminder.png from lolitas.se. I am in a constant battle with my mind. i g.
I am in a constant battle with my mind. i go from thinking that i am special for being "intelligent" to realizing that being aware of my being special is, in fact a sign that i am just seeking attention and simply something i like thinking about myself. then i realize that being aware of that fact counter-acts itself, and i am stuck in an endless paradox of myself. i have not yet learned how to stop and just say "it doesn't matter"
The-Holstee-Manifesto.jpg?1285103639 from shopify.com. 7 Lessons From 7 Great Minds - Global One TV. Have you ever wished you could go back in time and have a conversation with one of the greatest minds in history?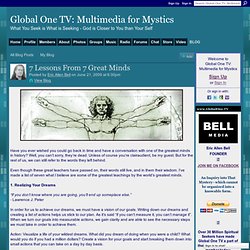 Well, you can't sorry, they're dead. Unless of course you're clairaudient, be my guest. 20 Things to Do When You're Feeling Angry with Someone | Tiny Buddha: W... "If you are patient in one moment of anger, you will escape a hundred days of sorrow."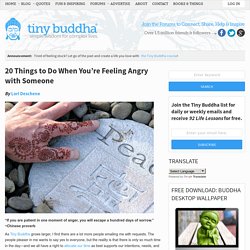 ~Chinese proverb As Tiny Buddha grows larger, I find there are a lot more people emailing me with requests. The people pleaser in me wants to say yes to everyone, but the reality is that there is only so much time in the day—and we all have a right to allocate our time as best supports our intentions, needs, and goals. Recently someone contacted me with a request that I was unable to honor. Steal from anywhere that resonates with inspiration or fuels your passion.
---