Thèmes Drupal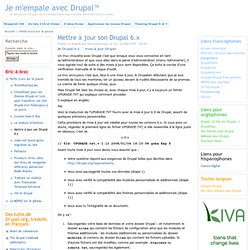 Mettre à jour son Drupal 6.x | Je m'empale avec Drupal™
Un truc chouette avec Drupal c'est que lorsque vous vous connectez en tant qu'administrateur et que vous allez dans le panel d'administration (menu Administrer), il vous signale tout de suite si des mises à jour sont disponibles. Ça évite la corvée d'une vérification manuelle et le risque d'oubli.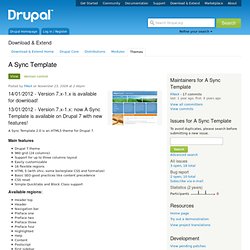 A Sync Template
14/01/2012 - Version 7.x-1.x is available for download! 13/01/2012 - Version 7.x-1.x: now A Sync Template is available on Drupal 7 with new features! A Sync Template 2.0 is an HTML5 theme for Drupal 7.
This is a re-implementation of the Interactive Media theme by Luka Cvrk. This is a tableless, multi-column, fluid width layout. Parts of the design are ported from Contented7 and Internet Services theme. This theme is part of the project PantaRei Siren.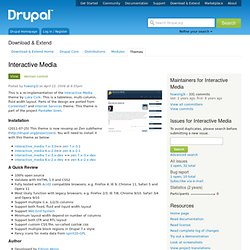 Interactive Media
LiteJazz is a theme for Drupal versions 5 and 6 by RoopleTheme.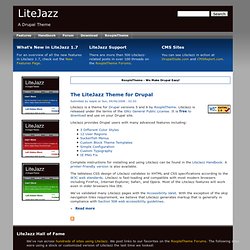 LiteJazz | A Drupal Theme
The Ultimate Drupal Toolbox: 150+ Themes, Modules & Resources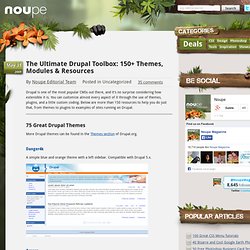 May 31 2009
2 bis - Installation de Drupal sur Free | Atelier Drupal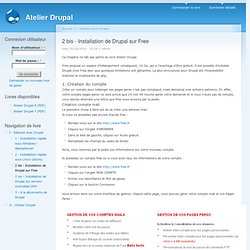 Ce chapitre ne fait pas partie du livre Atelier Drupal. Free propose un espace d'hébergement conséquent, 10 Go, qui a l'avantage d'être gratuit. Il est possible d'installer Drupal chez Free bien que quelques limitations soit gênantes.