Résine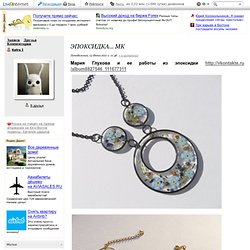 Эпоксидка... МК. Обсуждение на LiveInternet - Российский Сервис Онлайн-Дневников
И эпоксидка, и проволока ювелирные, в смысле бижутерные, специальные.
Resin Tutorials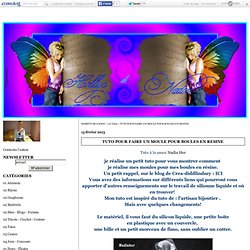 TUTO POUR FAIRE UN MOULE POUR BOULES EN RESINE - HOBBY'S DE NADOU
Tuto à la sauce Nadia Her je réalise un petit tuto pour vous montrer comment je réalise mes moules pour mes boules en résine.
When casting resin jewelry using molds, you will inevitably discover the need for some amount of finishing work, usually in the form of sanding. Depending upon how high you filled the mold, you will be left with a varying degree of extra resin - either a thin raised edge, or a large excess lip surrounding the piece. Sanding, either to remove excess bits of resin, or just to soften cured edges, will create a nice, finished piece. Cured resin can be sanded much like wood, and you can use the same type of sandpapers in a range of grits, depending on what you need to accomplish.
Resin Jewelry Tutorial - Sanding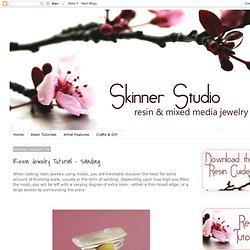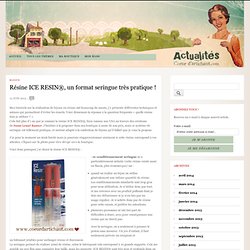 bijoux Mes tutoriels sur la réalisation de bijoux en résine ont beaucoup de succès, j'y présente différentes techniques et astuces qui permettent d'éviter les écueils. Voici désormais la réponse à la question fréquente « quelle résine dois je utiliser ?
Résine ICE RESIN®, un format seringue très pratique ! | Les actualités de coeur d'artichaut
Suite à mes différents tutoriels sur les techniques de réalisation de bijoux avec de la résine (tôme 1, tôme2, tôme 3), j'ai proposé récemment dans ma boutique une résine présentée sous la forme d'une seringue. J'en parle d'ailleurs en détails sur mon blog d'actualités ICI.
Le blog de Coeur d'artichaut » Résine en seringue et joli dôme, technique pour réaliser des bijoux tome 4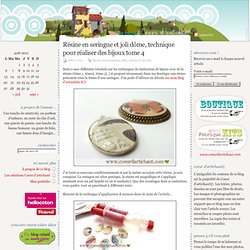 Have you ever gotten so excited about something new that you couldn't wait to share it with your friends, family, and just about anybody who would listen?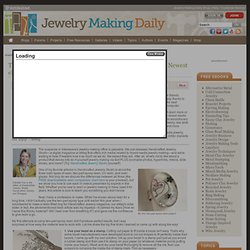 Top 5 Resin Tips for Jewelry Making from the Editor of Our Newest eMag - Jewelry Making Daily - Blogs - Jewelry Making Daily
Make a Transparent Resin Frame (Technique)
After watching, I got out some resin I received recently from Lisa Pavelka and tried Susan's trick of filling an open-holed bezel by backing it with a piece of tape.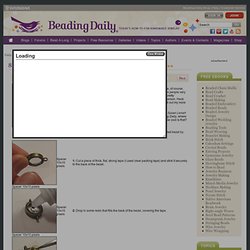 8 Easy Steps for Making Resin Jewelry - Daily Blogs - Blogs
Resin Crafts
The Resin Doming Technique Explained!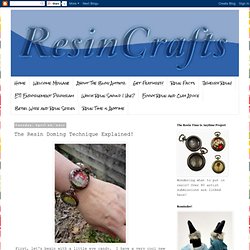 First, let's begin with a little eye candy.
MIX n' MATCH Silicone 3 BIG Bobble Mold by zougeebean on Etsy
IMPERFECT MIX n' MATCH Super Silicone Bobble Mold by zougeebean
Wayfinders tutorial by ~Dzheik on deviantART
TUTO BULLE DE RESINE - l'atelier de jade
Tuto pour réaliser vos bulles ou perles en résine