Blogs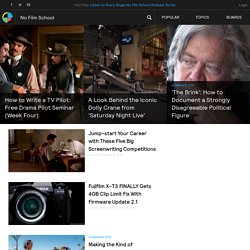 It has been a big week for independent films — especially for independent, crowdfunded films. Not only is 10% of this year's Sundance slate made up of Kickstarter-funded films, but Vimeo made an announcement at the festival yesterday that they're launching a program specifically for films that have raised funds through crowdfunding platforms, offering $500K in support for marketing. Continue on for more info. More »
Learning DSLR Video | Learn How To Shoot HD Video With A DSLR
Philip Bloom's blog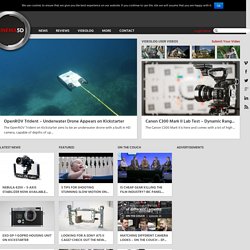 AJA is the second hardware company after Blackmagic design to announce and bring a new camera to the market. It is yet to be seen if this product will arrive in time and how it will preform in the hand of professional DPs, but for now only my opinion is sure: This is one of the best looking cameras out there…. In the introductory video below, beside summarising the camera functionality strengths, AJA also included some footage that was shot with the camera (minute...
Camera tutorials and workshops by DSLR Tips
Still Lenses That Can Grace The Big Screen On the still lens front, you have a variety of options. I am addressing this topic from a 40 foot screen digital projection perspective, not a still photography one. Zeiss ZE primes rock.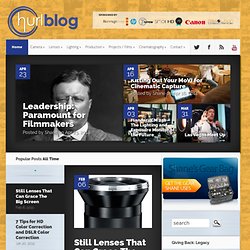 Marvelsfilm's Blog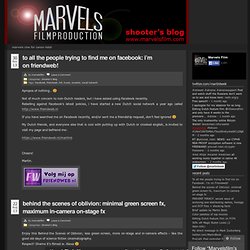 Edit: quick link for those only interested in the CYPHR software: http://www.provost-intel.org/cyphr Piracy and the theft of copyrighted (film-) materials is ever increasing and the perpetrators are getting more advanced and even more brutal by the day. The times of people smuggling their video camera into a cinema to share their shaky images with friends has long gone by. Pirated movies, bootleg DVDs/BluRays and even illegal movie theater-viewings(!) have become almost a commodity. Let's not forget that only a small fraction of all "pirates" do their work for the "common good" in order to raise their streetcred in the PirateBay-like communities.
As a few of you may know, I'm currently New York City recovering from a broken arm. The recovery is going well, I'm happy to say! I've been thinking of a good way to spend the next 6 to 8 weeks while somewhat immobilized, and a few weeks after that taking it somewhat easy as I get back to work.