Art
Cupcakes A-Z: Pics, Videos, Links, News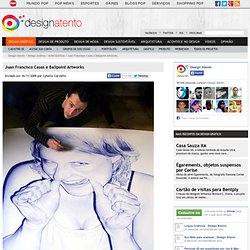 Juan Francisco Casas é um artista espanhol de 33 anos que consegue a proeza de fazer impressionantes desenhos realísticos usando apenas a boa e velha caneta Bic azul. O processo é assim: de uma foto digital, Juan amplia a imagem obtida e a transforma em enormes painéis desenhados a mão. E não tem nada de Photoshop. É pura habilidade mesmo. O trabalho desse artista é bem conhecido na Europa e leva o nome de Ballpoint Artworks.
Bionicle™ - BZPower News, Reference and Discussion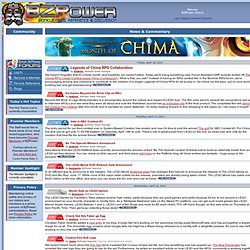 Wednesday, January 15, 2014 By Adrian, BZPower Reporter Ninjago fans, rejoice! Cartoon Network has announced that the Ninjago TV series will continue with four one-hour specials, which should correspond to twelve 20-minute episodes, on January 29 7/6c.