Art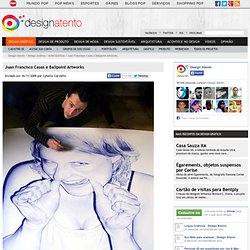 Juan Francisco Casas é um artista espanhol de 33 anos que consegue a proeza de fazer impressionantes desenhos realísticos usando apenas a boa e velha caneta Bic azul. O processo é assim: de uma foto digital, Juan amplia a imagem obtida e a transforma em enormes painéis desenhados a mão. E não tem nada de Photoshop. É pura habilidade mesmo. O trabalho desse artista é bem conhecido na Europa e leva o nome de Ballpoint Artworks.
Bionicle™ - BZPower News, Reference and Discussion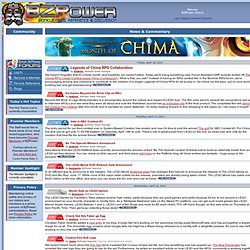 Friday, April 18, 2014 Legends of Chima RPG Collaboration By Andrew, BZPower News Manager We haven't forgotten that it's Chima month, and hopefully you haven't either.