Paper
Books. The Karaoke Singer's Guide to Self-Defense By Tim Kinsella For all this novel's depth of story, and that story's grip and wealthy undercurrents, Tim Kinsella's rushing, trippily meticulous prose is so exciting to follow that the story seems as much the novel's soundtrack and topography as it is the point.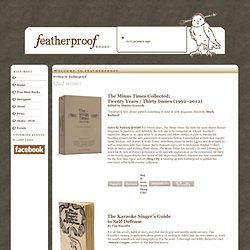 A thorough and wildly distinctive read. Books Transformed Into Visual Art - Green Diary. Origami artists have been transforming paper into varied, visually striking works of art since centuries.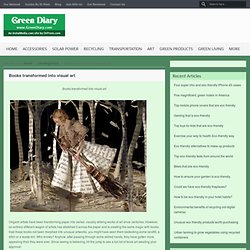 However, an entirely different wagon of artists has stretched it across the paper and is creating the same magic with books. Had these books not been morphed into unusual artworks, you might have seen them bedecking some landfill, a ditch or a waste-bin. Who knows? Book By Its Cover.
---