Creative industry
Reboot | We help organizations design a better world.
The New Rules Of Innovation: Bottom-Up Solutions To Top-Down Problems
The world is currently standing "on the cusp of a post-industrial revolution." So writes Vijay Vaitheeswaran in his new book, Need, Speed and Greed: How the New Rules of Innovation Can Transform Businesses, Propel Nations to Greatness and Tame the World's Most Wicked Problems, out March 13. Vaitheeswaran, a 20-year veteran correspondent for The Economist and adviser to the World Economic Forum, wrote the book, he says, as a way to inspire bottom-up solutions to top-down problems like resource depletion, climate change, and growing income inequality.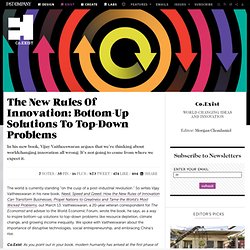 Peter Krige - peterkrige
The Benefits of Videogames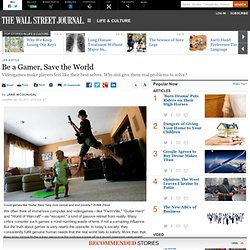 Updated Jan. 22, 2011 12:01 a.m. ET We often think of immersive computer and videogames—like "FarmVille," "Guitar Hero" and "World of Warcraft"—as "escapist," a kind of passive retreat from reality.
Treemagotchi
Friday, November 26th, 2010 A few months ago I tag-teamed a sketchnotes illustration project with my friend Mike Rohde for Tribal DDB Worldwide, Robert Wood Johnson Foundation's Pioneer program, and TEDMED 2010. They'd seen our Viznotes booklet for SXSW 2010, and wanted to create something similar. (If you're interested in reading more about the project, Mike posted a great writeup.)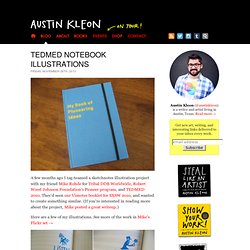 TEDMED NOTEBOOK ILLUSTRATIONS by Austin Kleon
Graphito
Wekelijks een kraakverse creativitip | COCD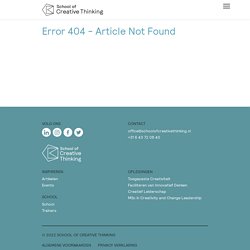 Skip to Main Content Creativiteit in uw mailbox? Training en advies in creatief denken en creativiteit Home Training
Milk Design
DreamYard Project
About - Instrument
Through the Lens of Usability
Laughing Squid
The 99 Percent - It's not about ideas. It's about making ideas happen.
Draw the Line: Finding Your Work-Life Balance What's the thing only *you* can do well? Top Weekend Reads: The Least Valuable Colleges & Majors This week's most popular links.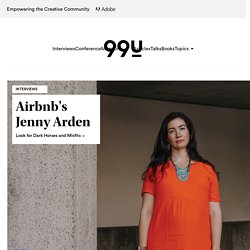 Domain name search - domain search. Find domains - available domain names lookup and website name generator. Nameboy, the ultimate domain name generator, website name generator and the best way to search domain names.
New Domain Search | Find Available Domain Names Search Registration