Blogs by crafty girls
29 May 2010 These elegant fabric flowers are very simple to make . . . and only take a few basic supplies. The finished product is delightfully lovely, and at times can look like a real flower!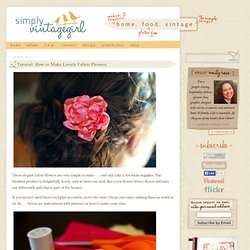 Weekend Roundup Up to anything fun this weekend? I think we might head out on a camping trip tomorrow morning. It'll be Edie's first time, I hope it goes okay and that everyone gets some sleep. We just need to find a good spot! I haven't been camping in a while (I think our last time was kayaking + camping here) so I'm excited about it! A couple camping posts from the past: camping food, and tips for backpacking with kids.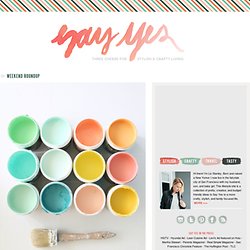 ohhhh, here it is folks! here's the monster of a post that's kept me up late the last few nights while i endure my braxton hicks.....the make it for mom mother's day roundup that i guest blogged over on "made" for celebrating mom! pop on over to made and check it out! To me, motherhood comes in many forms. being someone who thought she may never be able to have children of her own i learned through my own personal struggle that motherhood is in our lives in places we may not always want to look, such as adoption, in-vitro, surrogacy, etc., but it's there, patiently waiting. Being a mom doesn't mean you have to give birth, it means unconditional love. Whether that child has your DNA or not, each and every little angel deserves that special kind of love and giving birth isn't the only way to develop and nurture that precious bond.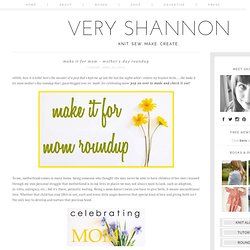 make it for mom - mother's day roundup
elsie marley
I've been thinking of writing more about creativity on the blog. I'm not quite sure how to start. Even though (god help me) I have a degree in philosophy, I feel rather silly saying, "And now we will discuss the nature of creativity!" But at the same time, that is what I need–someone telling me what to do, a place to start.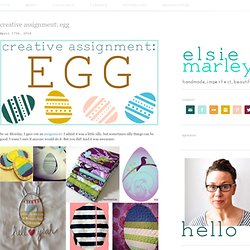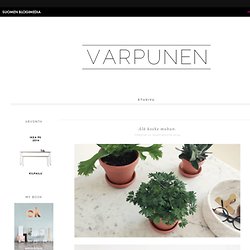 No niin, nyt on fillari valmis. Vanha Helkaman Nappula löytyi siis Tori.fistä ja pappa hiekkapuhalsi sen aivan puts plank. Haimme Bauhausista maalia ja suhautimme sen vaalean keltaiseksi.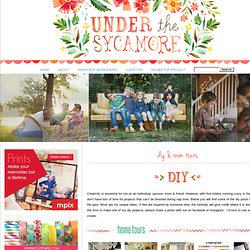 Creativity is essential for me as an individual, spouse, mom & friend. However, with five kiddos running crazy in the house I don't have lots of time for projects that can't be finished during nap time. Below you will find some of the diy posts I've done in the past. Most are my unique ideas. A few are inspired by someone else, the tutorials will give credit where it is due. If you take the time to make one of my diy projects, please share a photo with me on facebook or instagram.
Aunt Peaches
You know what's awesome? When you write a long-winded and embarrassing blog post about doubting your ability to ever make money at blogging...and then, not ten minutes later, you get an email from a chocolate company that says, "Can we pay you to blog about eating chocolate?" ...and if that isn't a sign, I don't know what is. I was lucky enough to visit the Ghirardelli Manufactory when I was in San Francisco over New Years (a few of you guys specifically recommended the stop – thanks for that!). Let me tell you, if you have never eaten a hot fudge sundae at 9am, outside, in a park, overlooking the waterfront, surrounded by hippies and a dirty old man playing "Moon River" on a cigar box banjo, well, my friend, you need to get on that.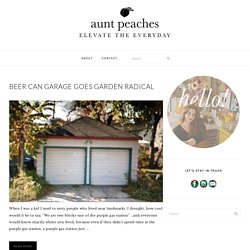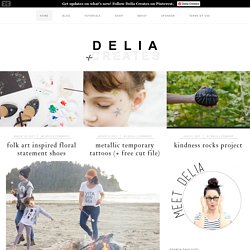 Penelope Peplum Easter Dress + $40 Girl Charlee Fabric Giveaway By Delia 17 Comments I've been sharing kids clothes and giveaways all week here, here, and here, but I also did some Spring sewing for myself… I have been so in love with the Penelope Peplum dress I made a few months ago, that I decided to make two more. One Easter one… and one just because. :) I… Read More »
delia creates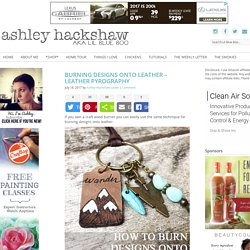 Boo: I think I want to be President one day.Me: I think that's great. Can I come live in the White House with you? Boo: If you pay rent. Last week we decided to make an impromptu trip to the Reagan Presidential Library.
You know how I love things that are not what they seem? This fascination also encompasses establishments, apparently. Because my favorite craft supply store in the city is Cebu Hardware Corporation. And no, they're not a hardware.
Bored and Crafty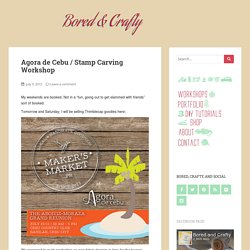 To be honest - Halloween hasn't really been on top of my priority list. It used to be our favorite event of the year. We'd put days (weeks) of preparation in it. But not anymore. A lack of exposure, I guess, ... Anyway, there must be something left, though, as I came up with this - true: totally miminimalist - craft yesterday.
lia's crafty journey: tutorial: multi reversible cape
It's not an original idea. I've seen this in a japanese book somewhere, I remembered it was simple and easy and since I had to do a Christmas gift swap last week, I thought of making this for my partner. It was a big hit and everybody wants one now :).
other things: i have come to the conclusion a knitty crochet skirt is not to be mine. after numerous starts, lots of maths, several folks help, i have declared, enough is enough. so i am going to embark on a crochet skirt instead, it is to be made out of a glorified rectangle, for rectangles and squares are my friends. i see it in my head, whether i will ever see it on my body is quite a different thing. it has dawned on me, knitting is not my friend because i aim too big and too high. i have shifted my aim to smaller and lower, and am thinking this will be my break through. i have in my mitts a most marvelously peachy book called Lullaby Knits which i found at Tolt, once again whilst doing a bit of dusting and pattern shelf rearranging.