GoeMarket
Instantly Deploy GIS Applications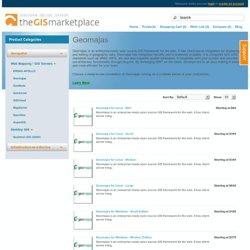 Geomajas Geomajas is an enterprise-ready open source GIS framework for the web. It has client-server integration for displaying and editing of geographic data.
Geomajas
Announcing MapBox Streets: A Global Map with Street Level Detail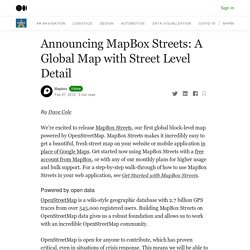 We're excited to release MapBox Streets , our first global block-level map powered by OpenStreetMap. MapBox Streets makes it incredibly easy to get a beautiful, fresh street map on your website or mobile application in place of Google Maps . Get started now using MapBox Streets with a free account from MapBox , or with any of our monthly plans for higher usage and bulk support.
Global coverage and fresh design
Tour MapBox
Mapnik -- exemple --
Opening Up 140,000 Miles of Road Data in Africa
Working with FAO's Africover project and the UN's Data Exchange Platform for the Horn of Africa (DEPHA) , we opened up over 140,000 miles of road data in seven African nations on OpenStreetMap .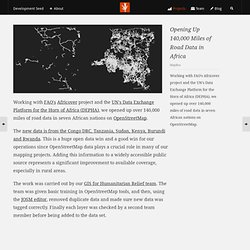 GE and Saudi Arabia's Ministry of Health conducted a survey in mid-2010 that examines the relationship between Saudi Arabian consumers and their health. This visualization is also hosted on GE's healthymagination website for Saudi Arabia . That version of the application updates continuously based on user input.
Health in Saudi Arabia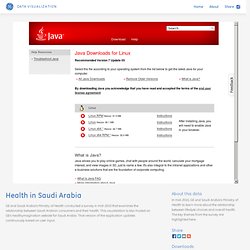 Kyris GeoBI
le blog decigeo