RECIPES
Easy Philly Cream Cheese Recipes & Cooking Tips – Appetizers, Entrees, Desserts & Healthy Recipes | Kraft Philly
1. Brown the ground beef in a large saucepan or pot over medium heat. Drain off most of the fat.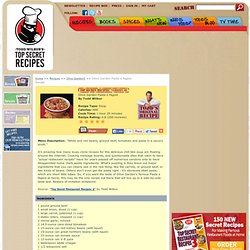 Olive Garden Pasta e Fagioli Recipe
Yummy Sweet Potato Casserole Recipe
Italian Leafy Green Salad Recipe
Brown Butter Braised Cauliflower Soup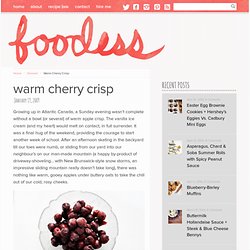 Growing up in Atlantic Canada, a Sunday evening wasn't complete without a bowl (or several) of warm apple crisp. The vanilla ice cream (and my heart) would melt on contact, in full surrender. It was a final hug of the weekend, providing the courage to start another week of school.
Warm Cherry Crisp
Grandma's Corn Chowder Recipe
Cream Of Potato amp; Cheese Soup Recipe - Food.com - 93747