Blogs
Top 10 E-mail Etiquette Tips During Your Career Search Posted on 01'14 Apr Posted on April 1, 2014 along with 13 JUST™ Creative Comments Get the best tips on how to craft an email to maximize your job search results by using these 10 email etiquette tips.
Just Creative Design - Graphic Designer, Logo & Brand Identity Specialist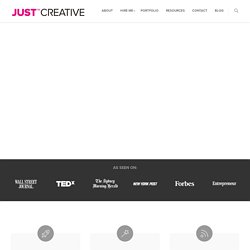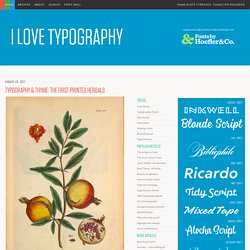 fonts, typefaces and all things typographical — I love Typography (ILT)
This Week in Fonts A monumental family from Hoefler & Co, a casual sans by Type Supply, a seaworthy display from Kyle Wayne Benson, a ferry inspired face by Letters from Sweden, an extensive script family from Martina Flor, a strong grotesk by The Northern Block, a functional slab from ReType, and a bright iconset by Symbolset. Continue reading this article
MADE IN TAIWAN
xppinkx
One thing about Californians, they can't deal with with rain. Everyone has their panties in a bunch, and it's the topic of everyone's conversation. With California in the grips of severe drought, Farmers were planting fewer crops to conserve water, thus raising the price on my strawberries!!! Whilst the East Coast is dumped with snow and arctic temps, we are over here burning up.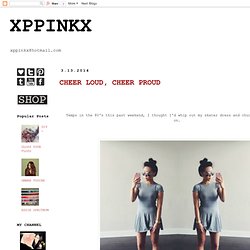 jennsylvania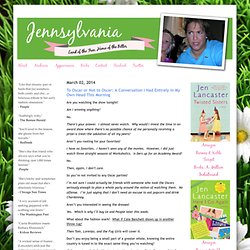 First, and most importantly, I've finished watching Breaking Bad so I'm now able to return to social media/the news cycle/the world, etc. without fear of having the end ruined. Years from now, someone will reference some event that happened while on self-imposed-spoiler-blackout and I'll have no idea what they're talking about, having missed an entire week of television news, talk radio, and the internet. (Since we finished the series last night, I've done little but read reviews and Buzzfeed coverage of the finale.) (Whomever started calling Todd's character "Meth Damon," please know you've garnered my undying affection.) Anyway... it's Martha Monday! This week I'd like to share a couple of painting projects I did when not tethered to the television.
DITZ-REVOLUTION.NET by Helga Weber | Filipina blogger and web designer
TiffsBloggy
Last month, I did my first ever cosplay photoshoot with Tom Hicks! Thought I'd share some of these awesome photos with guys. I was very limited in posing so I hope these photos don't appear too stagnant.