Comic
Comics all the time...
NC STATE + UCONN - Jorge will be speaking at NC State (6pm, March 27, Hunt Library) and at U. Conn. (5:30pm, March 28, Student Union) this week! Come on by or tell your friends who go to these schools! Click here for more info! Sign up - Sign up for new comics using our e-mail subscription , RSS Feed , by liking the PHD Facebook Page , OR following us on Twitter .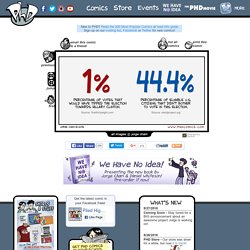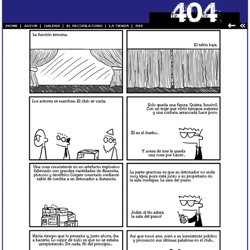 Demasiado tiempo sin actualizar y sin dar apenas señales de vida (Quitemos al twitter de la ecuación, please) me han servido para clarificar cada vez más y más la inflamable epifanía que hay dibujada ahí arriba. 404 ha acabado. Para siempre.
404, webcomic de humor que altera la física a su antojo
2190
Plétora de piñatas