Cakes
Red Velvet Cake Recipe — Pinch My Salt. Red Velvet Cake.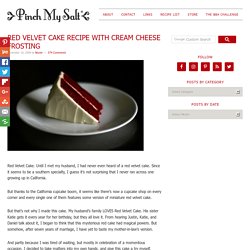 Until I met my husband, I had never even heard of a red velvet cake. Since it seems to be a Southern specialty, I guess it's not surprising that I never ran across one growing up in California. But thanks to the California cupcake boom, it seems like there's now a cupcake shop on every corner and every single one of them features some version of miniature red velvet cake. But that's not why I made this cake. Double Chocolate Pumpkin Cake with Pumpkin Spice Buttercream. 1 box devils food cake mix 1 small box instant chocolate pudding 1/2 cup canola or vegetable oil.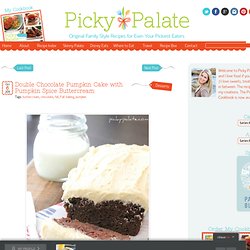 The Best Chocolate Cake. Brian is a man that loves to double down on his chocolate.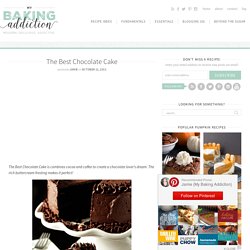 His favorite cake in the world, one that his grandmother makes for him specifically every time we visit her in West Virginia, is chocolate cake with fudgey chocolate frosting. His birthday was two weeks ago, and of course you know I had to do it up right by making his version of cake bliss.
---