ART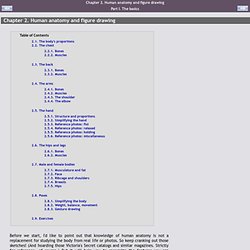 Chapter 2. Human anatomy and figure drawing Before we start, I'd like to point out that knowledge of human anatomy is not a replacement for studying the body from real life or photos. So keep cranking out those sketches! (And hoarding those Victoria's Secret catalogs and similar magazines. Strictly for reference, of course.)
Learn how to draw a mandala ! In this drawing lesson , I'll show you how I constructed the colorful mandala you see above. Although it looks complicated, it's actually quite easy, once you know the steps! What is a mandala?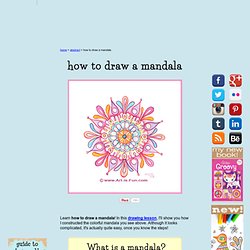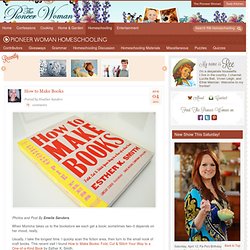 Photos and Post By Emelie Sanders . When Momma takes us to the bookstore we each get a book; sometimes two–it depends on her mood, really. Usually, I take the longest time.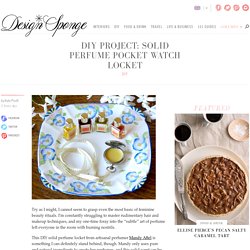 Try as I might, I cannot seem to grasp even the most basic of feminine beauty rituals. I'm constantly struggling to master rudimentary hair and makeup techniques, and my one-time foray into the "subtle" art of perfume left everyone in the room with burning nostrils. This DIY solid perfume locket from artisanal perfumer Mandy Aftel is something I can definitely stand behind, though.
Silvia Pavarini , Italy website: silviapavarini.blogspot.com Monsieur Qui , Paris website: monsieurqui.com Stella im Hultberg , USA website: art scrap blog Yoco Nagamiya , Japan website: yoco-nagamiya.jp Miwa Kaburaki , Japan website: miwakaburaki.com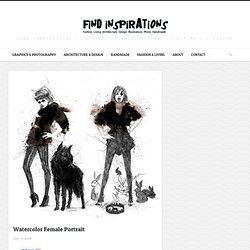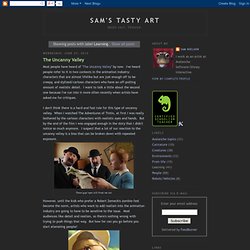 Some people misunderstood the intent of my last post. It was certainly condescending toward the "thieving" artist. But it was not in a sanctimonious-dean-accusing-a-student-of-plagiarism way, but in an experienced-thief-shaking-his-head-at-the-burglar-caught-by-leaving-tracks-in-the-snow kind of way. Because let's face it: all artists are thieves, if you count being influenced by images or ideas that you didn't create as stealing*. So it's not "good artists borrow and great artists steal"; it's good artists clumsily pick-pocket, and great artists pull off the heist of the century.
Learning
Tutorial: How to Paint Realistic Eyes
Step 9: Having just said that the face has shape even without the eyeball, that doesn't mean we can skip it altogether, does it now? Let's sketch it in. Don't use white, use a mix of pale grey-beige and then brush over with the skin tone - I've found that this combination very closely resembles the actual colour of an eyeball (the skin tone is generally reflected on the highly glossy surface).
Super Easy Neon Style in Photoshop | Abduzeedo Design Inspiration & Tutorials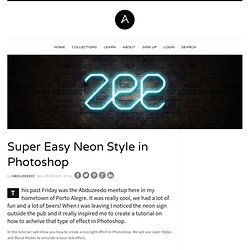 This past Friday was the Abduzeedo meetup here in my hometown of Porto Alegre. It was really cool, we had a lot of fun and a lot of beers! When I was leaving I noticed the neon sign outside the pub and it really inspired me to create a tutorial on how to acheive that type of effect in Photoshop. In this tutorial I will show you how to create a nice light effect in Photoshop. We will use Layer Styles and Blend Modes to simulate a neon text effect. Step 1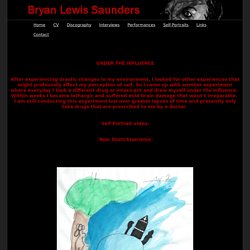 "Near Death Experience" "PCP Poetry" (Uncut) Abilify / Xanax / Ativan (dosage unknown in hospital) 90mg Abilify (after 3 months usage 3x maximum dose) 1 sm Glass of "real" Absinth (not the fake crap)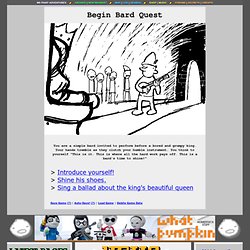 MS Paint Adventures
In the Topatoco store there is a new shirt, featuring this highly attractive design by Lexxy! The shirt is available in white and black. Lexxy as you may know has drawn a bunch of things that have appeared in Homestuck animations. She is also planning a great looking comic called Cloud Factory .
Creating Emoticons by *dAemotes on deviantART
11.0 Colours on #Emotication - deviantART
Underwater Dog Photography by Seth Casteel
Cute underwater Dog Photography by Seth Casteel. Based in Los Angeles and Chicago and available nation-wide, Seth specializes in lifestyle pet photography, embracing the at-ease mentality of pets on-location in their natural surroundings. The results are spontaneous, priceless moments of your pet's unique personality captured in photographs that will last forever. His passion for working with animals shines through in his craftsmanship, whether he's on location in Beverly Hills photographing a pampered pooch or volunteering at the local shelter taking pictures of dogs and cats to help find them forever homes.
Cake Art
ARTIST | Yuanyuan Yang
Zhoira on deviantART
How I work / Illustration process - Charlene Chua illustration
Over the years, one of the mor common questions I have been asked by students is 'how do you work?'. To me, the illustration project starts with the client and ends with the finished artwork. Below is a quick summary of how a typical illustration project occurs, from start to finish. 1. The query and the brief Projects either begin as a query or as a brief. Potential clients will sometimes contact me asking for a rate or quote.
The Secret to Composition by *lulie on deviantART
HOW-TO | pixel art
Pixel art is a retro form of digital art which is gaining a lot in popularity these days. Pixel art is generally thought of as a computer graphic where the image is literally drawn pixel-by-pixel in tiny detail, usually using a limited color palette and primitive computer graphics tools. For instance, Microsoft Paint, which hasn't been updated or changed in years, is a perfectly suitable tool for creating pixel art.
HOW-TO: News Article Design