Software
DonationCoder
We are happy to present the final entries in our: N.A.N.Y. (New Apps for the New Year) Event! Not yet familiar with our site? DonationCoder.com is..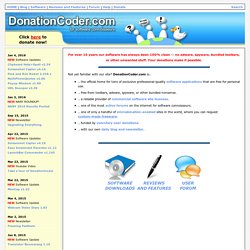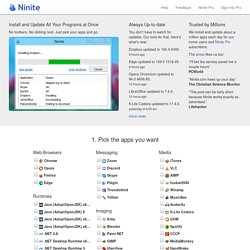 You can learn more about a program by hovering over it. Ninite installs apps for you in the background. No clicking next.
Userscripts.org Welcome to Userscripts.org, home to thousands of free scripts that enhance the sites you already use Findscripts that enhance your browsing experienceShareimplement your awesome idea using javascriptJoinbe a part of improving the web Learn how to use Greasemonkey with Firefox.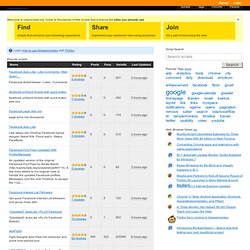 Everyone has been putting up with the ridiculous amount of spam on the site for far too long now, so I've taken some pretty serious steps toward dealing with that problem. First of all, I've gone through and banned several hundred spammers as well as deleting several thousand of their spam posts. Even with help from an automated tool to do this, my wrist is sore from the clicking. I've also instituted a "new user" time period. When you sign up for a new account you will not be able to post links of any kind right away and the number of posts you can make will be limited.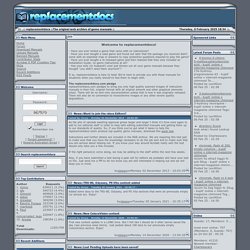 Online Community - No stupid slogans here, find out for yourself!