News/Reviews/Info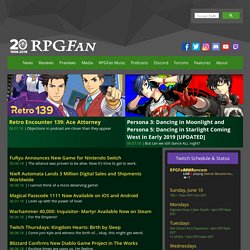 Gravity Defying Details On Borderlands: The Pre-Sequel 04.16.14 | The next Borderlands title takes you back to before but after you were involved. One Piece: Romance Dawn Review04.15.14 | Five hundred anime episodes in one RPG! Footage of Atelier Shallie: Alchemists of the Dusk Sea Emerges04.15.14 | Watch a pair of the game's protagonists explore the world map. Child of Light Trailer: A Look At the World of Lemuria04.14.14 | There can never be enough of these visuals.
Your Prime Source for Co-Op Gaming!
Nintendo severely adjusted its forecasts for the fiscal year ending March 31, 2014, almost halving its original net sales projection and reducing expected Wii U shipments from 9 million to 2.8 million. The Japanese company noted the Wii U's "significantly lower" than predicted overseas sales, as well as the price cuts made worldwide to the console, as factors in the profit revisions. Below-target 3DS sales overseas were also noted, as was increased expenditure on research and development. Nintendo's net sales projection dropped from ¥920 billion to ¥590 billion, which converts as $8.8 billion to $5.6 billion, respectively. Rather than posting a net profit of ¥55 billion ($530 million) for the fiscal year, the company is bracing itself for a net loss of ¥25 billion ($240 million).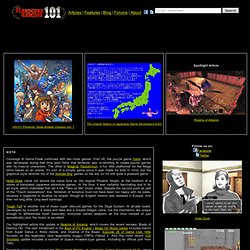 In our forum thread for last update's Mickey Mania article, we spent a bit of time discussing how 8/16-bit European developed platformers had elements which very clearly gave away their origins, and, on a broad level, just weren't as good as many Japanese developed ones. To counter that, Derboo wrote up an article on Lionheart, a forgotten Amiga classic that has the virtue of that gorgeous bright European style while still being an excellent game in its own right. In general, we have a fascination with American or European games that get ported to Japanese platforms to see how they handle it. Law of the West originated on the Commodore 64 and Apple II, but also ended up on the Famicom and PC88, with some minor changes in the former's case to accomodate the console audience. The game itself is interesting because it might very well be the first instance of dialogue trees, even though it's not explicitly an adventure game or an RPG, but rather, more of a broad "sheriff simulator".
Hardcore Gaming 101