News/Reviews/Info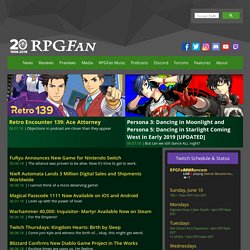 Gravity Defying Details On Borderlands: The Pre-Sequel 04.16.14 | The next Borderlands title takes you back to before but after you were involved. One Piece: Romance Dawn Review04.15.14 | Five hundred anime episodes in one RPG! Footage of Atelier Shallie: Alchemists of the Dusk Sea Emerges04.15.14 | Watch a pair of the game's protagonists explore the world map. Child of Light Trailer: A Look At the World of Lemuria04.14.14 | There can never be enough of these visuals.
Your Prime Source for Co-Op Gaming!
It's not uncommon for a developer to cancel a crowdfunding drive, but it's not often you see a project go dark after exceeding its funding goal - yet that's exactly what TinyBuild Games has done. Though JetGetters, an action game centering on the thrills of hijacking aircraft in flight, pulled in nearly $2,000 more than its initial $50,000 funding goal, TinyBuild has canceled the fundraiser. If you backed the game, don't worry, TinyBuild is not going to walk away with your cash. Instead, everyone who backed the game will keep their money and receive the tinyBundle, a compilation including all seven of the developer's games. Why walk away from all that money?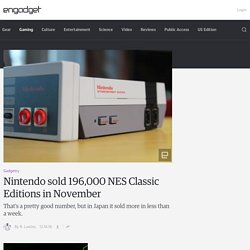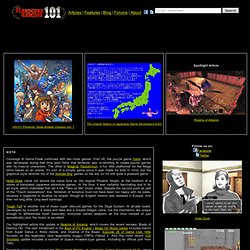 Heavily inspired by Pitfall!, Montezuma's Revenge s one of those games that fascinated me when I was a kid, since I actually had an Atari 8-bit computer, and later, a Sega Master System. This article taught me that originally, you were supposed to face a gigantic Montezuma at the end, but he was cut out. This article details all ports of the original game, plus the 3D "reimaging" released in 1997. Cave's been in the news lately, mostly because they shut down all English language PR and appears to have given up on shooters in favor of social gaming garbage.
Hardcore Gaming 101