Cheesecakes:)
What is better than cheesecake? Goat cheese cheesecake.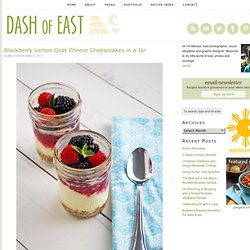 Blackberry Lemon Goat Cheese Cheesecakes in a Jar | Dash of East
We all love cheesecake, right? But it does take time and effort. You have to make the crust and bake it, then make the filling and, if you do it right, bake the cheesecake in a water bath. Well, I'm going to show you how to make cheesecake without any baking at all. It's a deconstructed cheesecake and you layer it in parfait glasses.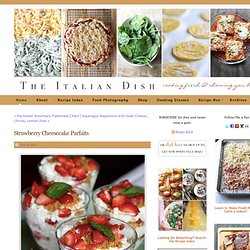 Strawberry Cheesecake Parfaits
Sunday, February 7th, was....*gulp*...my birthday. Whew!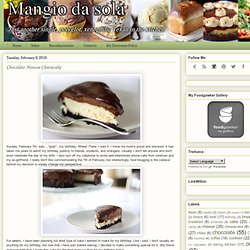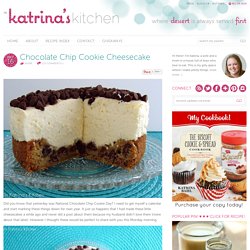 Chocolate Chip Cookie Cheesecake Did you know that yesterday was National Chocolate Chip Cookie Day? I need to get myself a calendar and start marking these things down for next year. It just so happens that I had made these little cheesecakes a while ago and never did a post about them because my husband didn't love them (more about that later). However I thought these would be perfect to share with you this Monday morning.
In Katrina's Kitchen: Chocolate Chip Cookie Cheesecake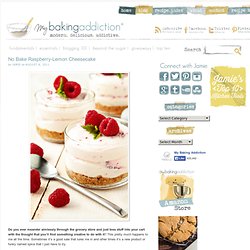 Do you ever meander aimlessly through the grocery store and just toss stuff into your cart with the thought that you'll find something creative to do with it? This pretty much happens to me all the time.
No Bake Raspberry-Lemon Cheesecake
Cheesecake Stuffed Strawberries Can I just say that I have died and gone to heaven. Cheesecake stuffed strawberries….how have I not made these before?! I'm serious. They are amazing! I ate four of them yesterday.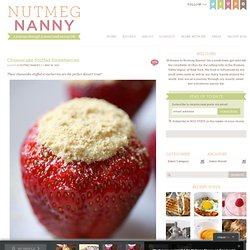 I like the idea of serving little individual desserts at get togethers and these little cheesecakes do the job.
Cheesecakes in Jars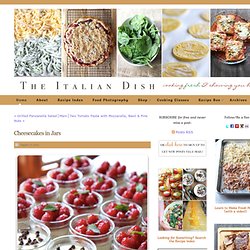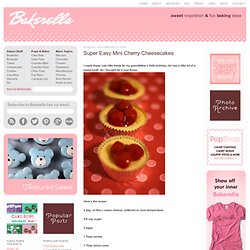 I made these cute little treats for my grandfather's 84th birthday. He has a little bit of a sweet tooth. So I thought he'd love these. Here's the recipe: 2 pkg. of (8oz.) cream cheese, softened to room temperature
Super Easy Mini Cherry Cheesecakes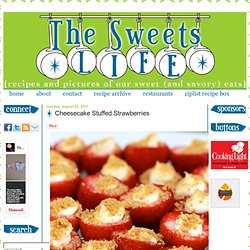 These aren't anything complicated. With five ingredients, they take only a few minutes to put together. In fact, these were probably the least time-intensive food at my Cheesecake Extravaganza.
Mini Butterfinger Cheesecakes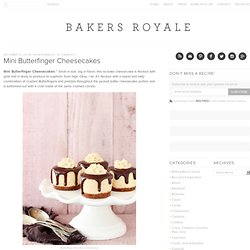 Mini Butterfinger Cheesecakes ~ Small in size, big in flavor, this no-bake cheesecake is flecked with gold and is likely to produce to euphoric food high.