Cakes:)
German Chocolate Cake. Renee Anjanette total prep The classic recipe for German chocolate cake features sweet baking chocolate, coconut, and pecans.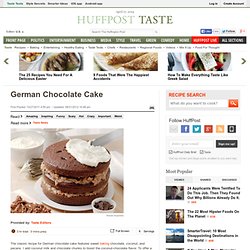 I add coconut milk and chocolate chunks to boost the coconut-chocolate flavor. To offer a visual cue of the flavor, I use coconut frosting and garnish it with large coconut curls, chocolate shavings, and pecan brittle. Recipe from A World of Cake by Krystina Castella/Storey Publishing, 2011. Shugary Sweets: Pumpkin Cheesecake Cake. Pumpkin Cheesecake Cake: two layers of delicious pumpkin cake with a creamy cheesecake center.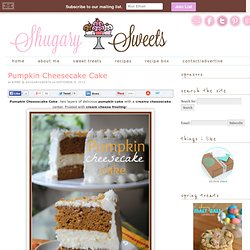 Frosted with cream cheese frosting! So, yes, it is only September and I've pulled out the pumpkin. But it had to be done!!! Get my point?
Peachy Keen Bars | Cookies Recipes | ptodora. Preheat oven to 350 degrees.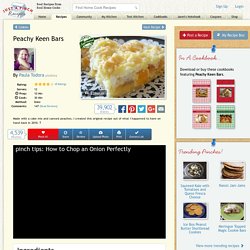 Spray a 9x13" pan with nonstick cooking spray. In a large bowl combine cake mix, butter and 1 egg; mix with fork just until crumbly. Brownies:) Frosting:) Mug Cakes:) Chocolate peanut butter cake. Alex's birthday was this past weekend and in case you are new here, let me give you a loose outline of a Standard Dessert Alex Politely Requests: Chocolate.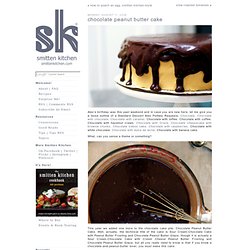 Chocolate with chocolate. Chocolate with caramel. Chocolate with toffee. Chocolate with coffee. Chocolate with hazelnut cream. Lemonade Layer Cake Recipe. Cinnamon Roll Cake. Be sure and join me on Facebook for the latest updates on new recipes!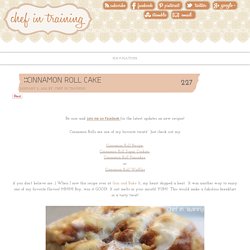 Cinnamon Rolls are one of my favorite treats! Just check out my.
Tres Leches Cake. I first made Tres Leches cake about five years ago, when my baby was still a baby and I was trying to find something yummy to make for my friend Ana for her birthday.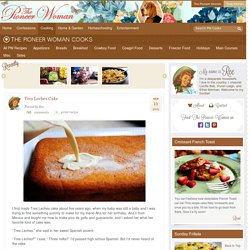 Ana's from Mexico and taught me how to make pico de gallo and guacamole, and I asked her what her favorite kind of cake was. "Tres Leches," she said in her sweet Spanish accent. "Tres Leches?" I said. "Three milks?" Momofuku's Butter Cake Bars Some Kitchen Stories Momofuku's Butter Cake Bars | 1 Photographer. 1 Writer. This is Our Food Blog.
Claude could not sleep.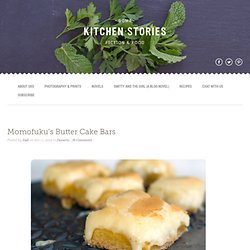 No, he could not. Drip, drip, drip went the sound. Beside him, Marie slept. Claude felt betrayed. Drip, drip, drip. Peanut Butter Sheet Cake.
---