Climatechange
Flood Maps. Pacific trash vortex showing drift of ocean pollution. Flood warnings. Science Daily: News & Articles in Science, Health, Environment & Technology. Warmlist. A complete list of things caused by global warming Apologies for a temporary delay in updating the dead link list.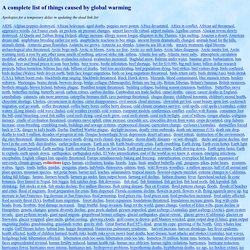 David Suzuki Foundation: Climate Change. Global warming is a serious problem, and we're working to decrease carbon emissions in Canada.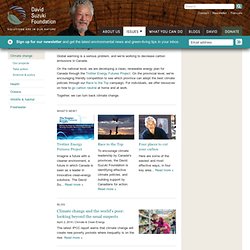 On the national level, we are developing a clean, renewable energy plan for Canada through the Trottier Energy Futures Project. On the provincial level, we're encouraging friendly competition to see which province can adopt the best climate policies through our Race to the Top campaign.
---