Cool stuff from Kim
Made in the Cloud 2011 Video Contest: Next Vista for Learning. Creative Insights Time!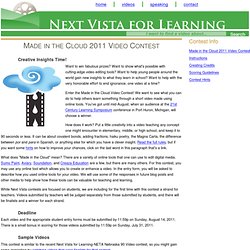 Want to win fabulous prizes? Want to show what's possible with cutting-edge video editing tools? Want to help young people around the world gain new insights to what they learn in school? Thinking About QR Codes and How to Make Them. PowerPoint Presentations on the iPad. Download free ebooks at bookboon.com. Film English | Learning English Through Film.
InstaGrok | A new way to learn. Teachers Dancing Behind Students. Free video lectures,Free Animations, Free Lecture Notes, Free Online Tests, Free Lecture Presentations. Homepage. "Fakebook" allows teachers and students to create imaginary profile pages for study purposes.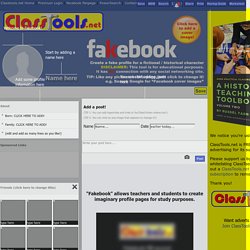 Use "Fakebook" to chart the plot of a book, the development of a character, a series of historical events, the debates and relationships between people, and so on! Get started by entering a name at the top of the page. Then proceed to add friends, posts, comments and profile information.
---