Cool stuff from Kim
Creative Insights Time!
Made in the Cloud 2011 Video Contest: Next Vista for Learning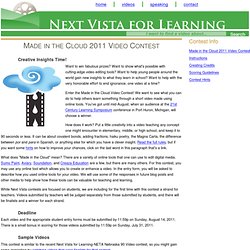 Today while I was driving from my old house to my new house (something I've done at least ten times this week in an attempt to get myself settled before school starts tomorrow) I got to thinking about QR codes. I wrote about QR codes last month when I shared Russel Tarr's QR Treasure Hunt Generator . At the time I was so focused on the idea of getting students up and physically active that I totally overlooked the biggest benefits of an activity like a QR Code Treasure is that when students scan a QR code and access the information they then have a highly portable record of information. That portable record can go anywhere they take their phones. Applications for Education I create all of my documents including study sheets for my students using Google Documents. In that past I have made those documents public and posted them on my classroom blog.
Thinking About QR Codes and How to Make Them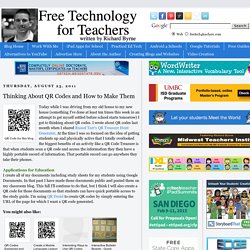 Teachers Dancing Behind Students