Facebook
50 Ways to Get More People to Like your Facebook Page. By: Garin Kilpatrick There are over three million active facebook pages , and these pages are gaining millions of new fans every day.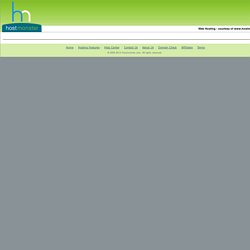 Yes, I just said fans. Social Commerce for SMBs: Facebook Stores, Promotions, Deals, Flash Sales, Coupons, Gift Cards, Welcome Tabs, Like Gates, Landing Pages. Easy scheduling. Profile Pic Maker. Invite all facebook friends. How to set up a poll on a Facebook Fan Page and get people to vote! - Help File - Schipul - The Web Marketing Company.
A Note on Facebook Applications for Fan Pages Fan Pages may look a lot like personal profiles, but they don't behave exactly the same way.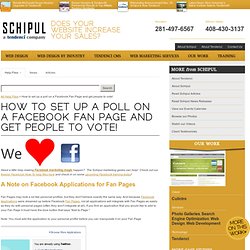 And because Facebook Applications were dreamed up before Facebook Fan Pages, not all applications will integrate with Fan Pages as easily as they do with personal pages (often they won't integrate at all). Software for Facebook Page Management: Sprout Social. Have you found the right Facebook page management software?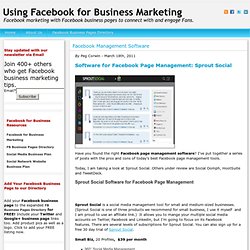 I've put together a series of posts with the pros and cons of today's best Facebook page management tools. Today, I am taking a look at Sprout Social. Others under review are Social Oomph, HootSuite and TweetDeck. FreeFanLikes.com - Free Fans for your Facebook Page. Likify - Generate Facebook likes using QR codes. Facebook Select All Friends Script - 2011 Code. Here is a bullet proof method to Select All of your friends or fans inside Facebook.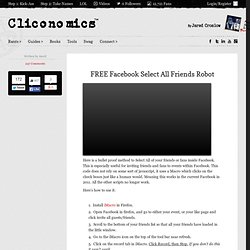 This is especially useful for inviting friends and fans to events within Facebook. This code does not rely on some sort of javascript, it uses a Macro which clicks on the check boxes just like a human would. Meaning this works in the current Facebook in 2011. The 7 Biggest Fan Page Marketing Mistakes. After working with many companies on Facebook marketing, teaching many students, and speaking with many audiences, I've discovered some common mistakes that hold companies back from getting results.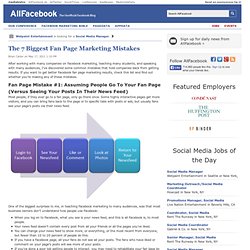 If you want to get better Facebook fan page marketing results, check this list and find out whether you're making any of these mistakes. Fan Page Mistake #1: Assuming People Go To Your Fan Page (Versus Seeing Your Posts In Their News Feed) Most people, if they ever go to a fan page, only go there once. Some highly interactive pages get more visitors, and you can bring fans back to the page or to specific tabs with posts or ads, but usually fans see your page's posts via their news feed. One of the biggest surprises to me, in teaching Facebook marketing to many audiences, was that most business owners don't understand how people use Facebook:
How We Got To 40,310 Facebook Fans In 4 Days. When we took over the Facebook Fan page for Weekly World News , they had 3,244 fans. 4 days later, we had 40,310 fans– 10 times larger.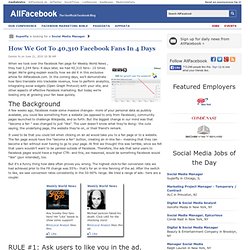 We're going explain exactly how we did it in this exclusive article for AllFacebook.com. In the coming days, we'll demonstrate how fans translate into trackable revenue, how to perform analytics, integrating social widgets (Open Graph Protocol) with your site, and other aspects of effective Facebook marketing. But today we're looking only at growing your fan base quickly.
---