Dee!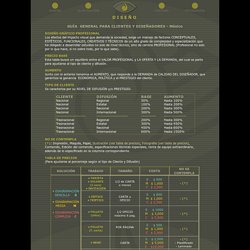 GUÍA GENERAL PARA CLIENTES Y DISEÑADORES - México DISEÑO GRÁFICO PROFESIONAL Los efectos del impacto visual que demanda la sociedad, exige un manejo de factores CONCEPTUALES, ESTÉTICOS, FUNCIONALES, CREATIVOS Y TÉCNICOS de un alto grado de complejidad y especialización que ha obligado a desarrollar estudios no solo de nivel técnico, sino de carrera PROFESIONAL (Profesional no solo por lo que hace, si no sobre todo, por lo que sabe). PRECIO BASE Esta tabla busca un equilibrio entre el VALOR PROFESIONAL y LA OFERTA Y LA DEMANDA, del cual se parte para ajustarse al tipo de cliente y difusión. AUMENTO Junto con lo anterior tenemos el AUMENTO, que responde a la DEMANDA de CALIDAD DEL DISEÑADOR, que garantiza la ganancia ECONÓMICA, POLÍTICA y el PRESTIGIO del cliente.
pen pencil stencil
a selection of graphic projects
Lobster rolls are probably my favorite kind of sandwich. It can be really hard to find a good lobster roll on the West Coast, so once I find a good one, I keep going back for more. Here are a few of my favorite lobster rolls in L.A. right now... The tiniest lobster roll in all the land is from Son of a Gun. It's bite-sized, buttery perfection and should not be shared. Son of a Gun | 8370 W. 3rd Street | Los Angeles, CA 90048 | 323.782.9033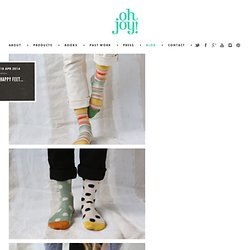 ooh-shiny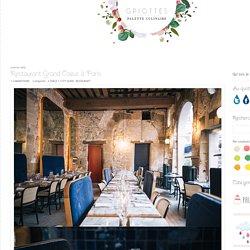 Me revoilà avec une nouvelle recette ( ca faisait bien trop longtemps !). ( Au passage je vous re-souhaite à tous une belle année 2014 !!) Quand j'étais petite mon père me faisait un goûter que j'adorais, c'était un goûter super drôle et créatif !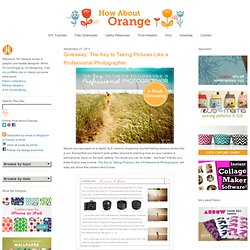 Maybe you splurged on a digital SLR camera, imagining yourself taking dreamy photos like a pro. Except that you haven't quite gotten around to learning how, so your camera is permanently stuck on the auto setting. You know you can do better... but how? If that's you, Katie Evans' new e-book, The Key to Taking Pictures Like a Professional Photographer, will help you show that camera who's boss. Katie writes in a conversational style that's friendly and accessible, and won't make you throw yourself off a bridge when you read about f-stops and shutter speeds.
How About Orange
Hello! - The Little Peach
Periodic Table of Typefaces on the Behance Network
Large original English version HERESpanish version HEREPortuguese version HERE PRINTS, SOURCE FILES, and other Periodic Table of Typeface related goodies are available HERE The Periodic Table of Typefaces is obviously in the style of all the thousands of over-sized Periodic Table of Elements posters hanging in schools and homes around the world. This particular table lists 100 of the most popular, influential and notorious typefaces today.