Cocina
Cate's World Kitchen
The Comfort of Cooking
Sugar-Free Mom | Naturally Sweetened Recipes for a Healthier You!
Shef Shanan
...pretty...balanced...
Disney Online Mom & Family Portfolio The Walt Disney Company supports Babble as a platform dedicated to honest, engaged, informed, intelligent and open conversation about parenting. However, the opinions expressed on this site are those of individual parents/writers and do not reflect the views of Disney. In addition, content provided on this site is for entertainment or informational purposes only and should not be construed as medical advice, diagnosis, treatment, or safety advice.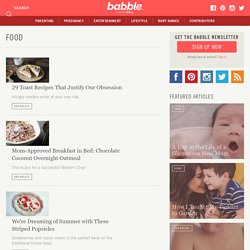 FUNDACIÓN DIETA MEDITERRÁNEA
pesto alphabet pasta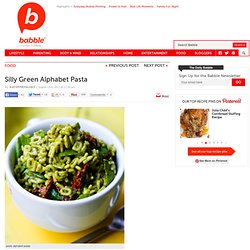 Green Alphabet Pasta
Body-for-LIFE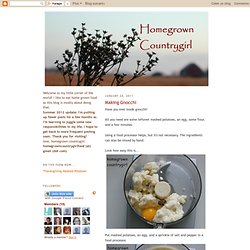 Making Gnocchi
Have you ever made gnocchi? All you need are some leftover mashed potatoes, an egg, some flour, and a few minutes. Using a food processor helps, but it's not necessary.