Cocina
Cate's World Kitchen
The Comfort of Cooking
Sugar-Free Mom | Naturally Sweetened Recipes for a Healthier You!
Shef Shanan
Rock UR Party | Recipes & Food Ideas To Get Your Party Started!
...pretty...balanced...
FUNDACIÓN DIETA MEDITERRÁNEA
pesto alphabet pasta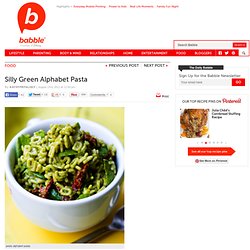 Green Alphabet Pasta
Body-for-LIFE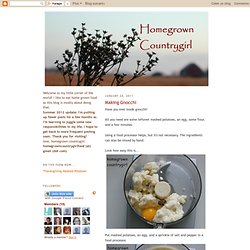 Making Gnocchi
Have you ever made gnocchi? All you need are some leftover mashed potatoes, an egg, some flour, and a few minutes. Using a food processor helps, but it's not necessary.