Cocina
Cate's World Kitchen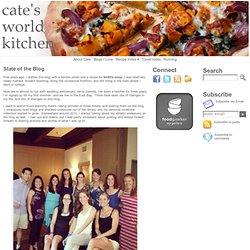 Basically, my sister's idea to run a marathon with our dad on Fathers Day was the best ever. It sort of didn't feel like the best idea ever when the alarm went off at 3:45 (I slept horribly the night before the race) or while we were standing in the dark, chilly morning on the Embarcadero, but once the race got started, it was awesome. I decided to try a new fueling plan after my horrific bonk at Wildflower. I had four vanilla Hammer Gels with me and planned to take them at miles 5, 10, 15, and 20.
The Comfort of Cooking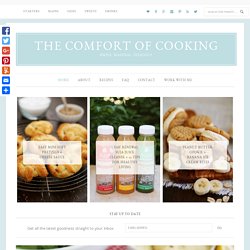 I tell ya, it seems as if this little girl already knows her flavor pairings – She's got me craving sweet and salty everything like it's goin' out of style! It's a wonder that these made it to the girls' night I brought them too at all. But, with a little (okay, a lot) of self control, I placed these treats on a pretty platter and whisked 'em out the door. You may have had Rice Krispie treats before, but you have NEVER had them like this. Each one is a creamy, crunchy, salty, sweet and utterly decadent bite of bliss. Though they're absolutely addictive, they're also about as rich as fudge, so moderation is a liiiittle easier.
Sweet & Savory Low Carb Cherry Frittata January 16, 2014 By Brenda Leave a Comment Print FriendlyA sweet and savory low carb frittata that includes cherries and bacon might be the best of both worlds you've ever tasted in one bite! Please note: This recipe is an exclusive recipe to those registered in my Sugar Detox Program. You can join at anytime and work at your own pace.
Sugar-Free Mom | Naturally Sweetened Recipes for a Healthier You!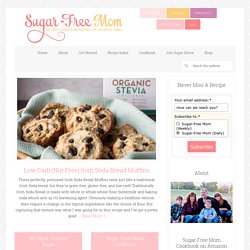 I've sat here moping about for the last year+ wishing for a money tree to fund the blog of my dreams. I've contacted designers, and researched templates.I've a wish list a mile-long of things the real Shef Shanan site would feature. I didn't want to encourage visitors to the site until I had this dream site up and running. First impressions last. So until I could put my best foot forward, I didn't want to increase my viewership on a site screaming mediocrity.
Shef Shanan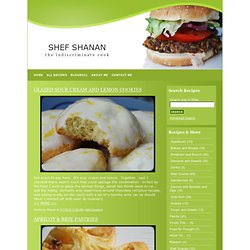 January is here and we are smack dab in the middle of the football playoffs and that means that there is going to be plenty of snacking going on! Whether you are watching the games at home by yourself or with friends or if you are heading out tailgating, you are going to need plenty of tasty snacks! If you are looking to satisfy your cravings but want something a little lighter, I've got you covered, and without sacrificing anything in the way of flavour! With this in mind I have gathered together this list of recipes that has everything from healthy buffalo roasted cauliflower to dips, grilled meats, crispy vegetable fries, chilis and even some burgers and pizzas. It's easy to be healthier and still be tasty and this list of recipes is sure to please while watching the game!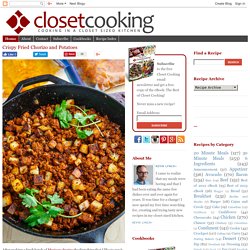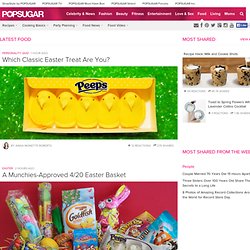 Latest Food Giada de Laurentiis Giada De Laurentiis Previews Her New Restaurant at Sundance What's Your Reaction?
Me revoilà avec une nouvelle recette ( ca faisait bien trop longtemps !). ( Au passage je vous re-souhaite à tous une belle année 2014 !!) Quand j'étais petite mon père me faisait un goûter que j'adorais, c'était un goûter super drôle et créatif !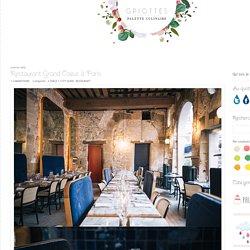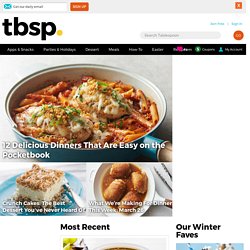 Thank you! We've got you signed up. Why not go all the way?
...pretty...balanced...
FUNDACIÓN DIETA MEDITERRÁNEA
Caqui, Chirimoya, Fresa-Fresón, Kiwi, Limón, Mandarina, Manzana, Naranja, Plátano, Pomelo Acelga, Ajo, Alcachofa, Apio, Berenjena, Brócoli, Calabacín, Cardo, Cebolla, Col Lombarda, Coliflor, Endibia, Escarola, Espinaca, Guisante, Haba, Judía verde, Lechuga, Nabo, Pepino, Pimiento, Puerro, Rábano, Remolacha, Repollo, Tomate, Zanahoria Angula, Bacalao, Berberechos, Besugo, Camarón, Carpa, Cigala, Fletán, Langosta rosa, Liba, Lubina, Mejillones, Mero, Ostras, Palometa, Perca, Pulpo, Salmón, Tiburón, Trucha, Vieiras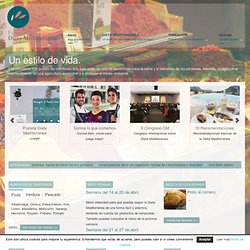 pesto alphabet pasta This Silly Green Alphabet Pasta is a fun way to turn pasta night into something green! And the best part is that it is truly a meal in a bowl. I served this dish with a side of white bean soup, some crusty bread and dinner was done. For the pasta, I take whole wheat alphabet pasta, classic kid food, then I doctored it up with some light pesto sauce, sweet sun dried tomatoes and a few sneaky shreds of spinach folded in as well.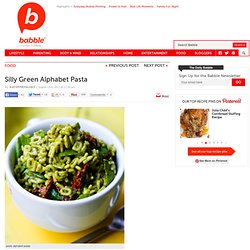 Green Alphabet Pasta
Is black the new brown? In my house it is! Well, sort've. I still adore my beloved, simple, nutty, fluffy, go-to short-grain brown rice.
Body-for-LIFE
Making Gnocchi
Have you ever made gnocchi? All you need are some leftover mashed potatoes, an egg, some flour, and a few minutes. Using a food processor helps, but it's not necessary.