Cocina
Clean Eating Recipes | Clean Eating Menus | Clean Eating Weight Loss. Cate's World Kitchen. The Comfort of Cooking. Sugar-Free Mom | Naturally Sweetened Recipes for a Healthier You! Shef Shanan. Closet Cooking. Recipes, Menus, Food & Wine | YumSugar. Griottes, palette culinaire. Rock UR Party | Recipes & Food Ideas To Get Your Party Started!
Para Darvell. ...pretty...balanced... Food. Categories Get the Babble Newsletter!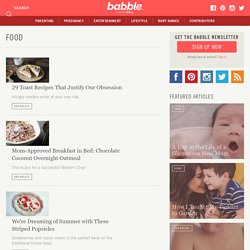 Parks & Travel. FUNDACIÓN DIETA MEDITERRÁNEA. Green Alphabet Pasta. Pesto alphabet pasta This Silly Green Alphabet Pasta is a fun way to turn pasta night into something green!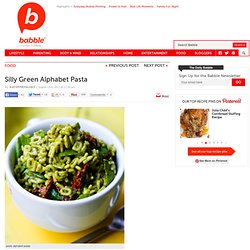 And the best part is that it is truly a meal in a bowl. I served this dish with a side of white bean soup, some crusty bread and dinner was done. For the pasta, I take whole wheat alphabet pasta, classic kid food, then I doctored it up with some light pesto sauce, sweet sun dried tomatoes and a few sneaky shreds of spinach folded in as well. Food Network Recipes & Easy Cooking Techniques. Healthy. Happy. Life. | Vegan Blog | Vegan Recipes. Body-for-LIFE. Making Gnocchi. Have you ever made gnocchi?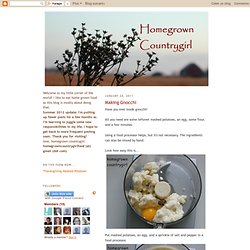 All you need are some leftover mashed potatoes, an egg, some flour, and a few minutes. Using a food processor helps, but it's not necessary.
---