China Blogs
Some second and third tier cities in China report house buying has come to a standstill, while high-end property markets in first tier cities report a huge influx of buyers from China. Financial analyst Sara Hsulooks in the Diplomat at both opposing trends and how the middle class might get hit. Sara Hsu: Residential real estate investment accounts for the majority of China's real estate market.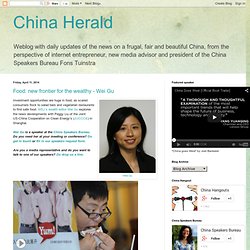 China Herald
The new proof of life video is the first in three years of Bergdahl, who was captured by the Taliban in June 2009 Dozens have reportedly been arrested the day after Nigeria's president signed legislation criminalizing homosexuality Officials representing the Holy See will for the first time face questioning by a U.N. committee on the Vatican's child sex abuse record Executive says 'those accusations are groundless' Joins three Gulf states in announcing new help for war-torn country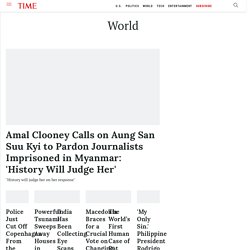 The China Blog - Daily commentary about China by TIME correspondents. - TIME.com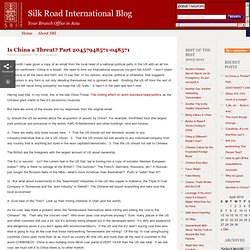 Last month I was given a copy of an email from the local head of a national political party in the US with an all too common sentiment—China is a threat! We need to limit our international exposure via govt fiat ASAP. I won't share the source or all the back and forth, but I'll say this: In my opinion, anyone, political or otherwise, that suggests isolationism in any form is not only deluding themselves but is ignorant as well. Shutting the US off from the rest of the world will never bring prosperity nor keep the US "safe." It hasn't in the past and won't now.
Silk Road International Blog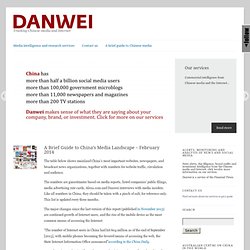 On December 5, the People's Daily published a report about a police investigation into companies that offer services to delete news items and social media postings from the Internet. The article does not, of course, mention that the biggest deleter of information from the Internet is the government itself and that because of censorship and self-censorship, deleting news articles and social media posts is entirely natural behavior for editors and other staff of Chinese Internet companies. Nonetheless, it's worth a read to get a sense of how filthy the Internet PR business is in China. And to permit ourselves some self-promotion, paid deletion and spam are key reasons that why Danwei's social media tracking and media monitoring services do not rely only on automated, technical solutions and always have experienced human editors checking all of our findings.
As China lawyers, we are all too frequently contacted by our clients who need help dealing with IP infringement in China. As a first step, we analyze the situation and propose a course of action. The following is an amalgamation of memoranda, done so as to convey both what goes on out there and how to deal with it. Most importantly, however, it is intended to provide a path towards preventing IP infringement through proactive trademark and copyright registrations. In reading the memo, please note that Company A is our client and the company to whom the memo is written.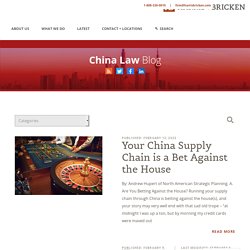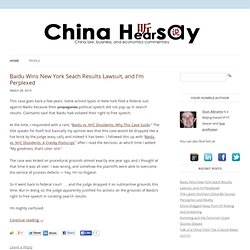 March 28, 2014 This case goes back a few years. Some activist types in New York filed a federal suit against Baidu because their propaganda political speech did not pop up in search results. Claimants said that Baidu had violated their right to free speech. At the time, I responded with a rant, "Baidu vs.
Straight answers for doing business in China. Strategic coaching and training solutions that work. We work with decision-makers, purchasers and sales teams to reduce risk and boost margins in China business deals. We show companies how to maximize the return on their China investments – while protecting intellectual property rights and capital investments. Western Best Practices are a recipe for disaster in the Chinese market. But companies trying to "act Chinese" without deep planning get taken to the cleaners.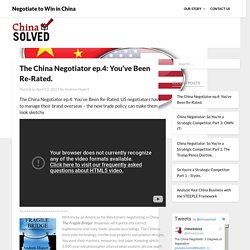 ChinaSolved
Home | China Business Blog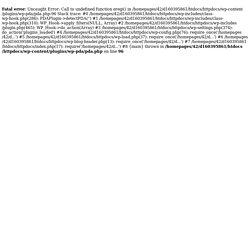 China Business Services provides strategic and operational support that enables organisations to navigate China's complex challenges and rapidly changing business environment. We are an independent, research-driven consultancy that uses specialist resources to deliver integrated business solutions. Our local resources are respected experts in their respective functions, sectors and locations.