Blogs of the mormon variety
Say YES! to hoboken. Rockstar diaries. Steoffrey language. We thought it would be fun for Ivy to have a video made of her stay in the hospital to watch when she was older.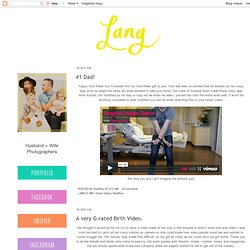 I was most excited to catch all her many visitors on camera so she could know how many people loved her and wanted to come snuggle her. Her nursery stay made that difficult, so we got as many as we could once we got home. Nienie. (My little cherub with angel wings) I had such a wonderful time at the Sweet Tooth Fairy meeting you!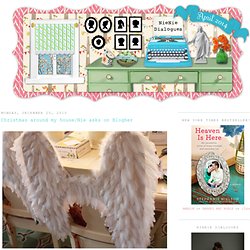 Thank you so much for buying my 2011 calendar. I was honored to see people enjoying it and wanting to display it in their homes.This is the letter I wrote inside the calendars, and I wanted to share it with you this wonderful Sunday before Christmas: Seriously, So Wise | Mormon Women. At A Glance The anonymous creator, brains and author behind Tiffany/Amber/Megan/Nicole shares why she started Seriously, So Blessed, the highly popular Mormon mommy blog spoof.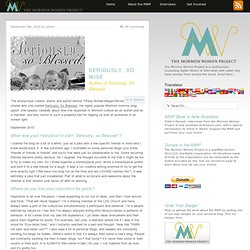 She speaks candidly about how she responds to Mormon culture as an author and as a member, and why humor is such a powerful tool for helping us look at ourselves in an honest light. The Brass Petal. I can't believe I won.
I mean, i can, but i can't. What a secret to keep, and i'm a bad self-secret keeper. I can keep others, sure. But i have no secrets of my own because, i'm the most transparent person in the world. and i like to talk. a lot. obviously. So keeping this GOOD of a secret was sooooooooooo hard you have no idea. Seriously, so blessed! You guys, I do NOT say this lightly but am seriously ready to swear and cry and just take off my boots in dispair!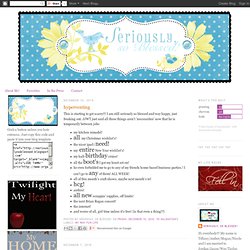 Just don't understand why life keep's throwing rotten lemons at me. Even typing this gives me a serious bummer but this is my journal, and you do exist to validate me, so here goes everything. deep breathe~ing... JJWT just. C. Jane, Enjoy It. Nat The Fat Rat.
---