Science
Flight Record: Songbirds Trek 9,000 Miles to Africa | Longest Animal Migrations & Arctic Birds | African Birds
Tiny songbirds weighing no more than two tablespoons of salt apparently globe-trot regularly from the Arctic to Africa, crossing either Asia or the Atlantic to do it, scientists find. Researchers had known the northern wheatear ( Oenanthe oenanthe ) had one of the largest ranges of any songbird in the world, with breeding grounds extending from Alaska and extreme northwestern Canada across northeastern Canada and into Europe and Asia. The insect-eating birds apparently leave the Arctic region of the Western Hemisphere for the winter, but it was a mystery as to precisely where they migrated.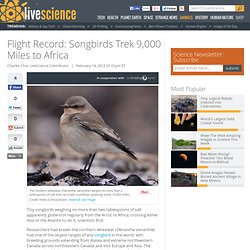 Online Dictionary Search Results
If you're a professional who likes to be intellectually stimulated and you enjoy keeping up with the latest news and breaking trends, the internet provides you with an endless choice of carefully curated sites to visit. Today, we bring you six of them that we believe are leaps and bounds above the rest. These sites will not only educate you on topics ranging from business and technology to art and design, they'll motivate you to find your own, original ideas and see them through. They're culturally relevant, they're idea driven and most of all, they're deeply inspirational. TED is short for three incredibly important subjects in our modern world; technology, entertainment and design. Started in 1984, TED brings together the most brilliant minds to teach us about issues that matter.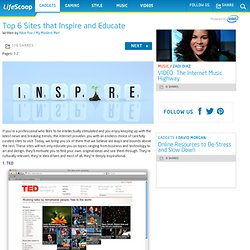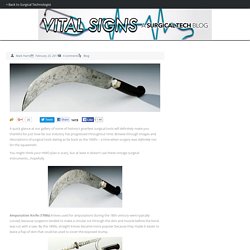 You might think your HMO plan is scary, but at least it doesn't use these vintage surgical instruments...hopefully.
If you do not know what TED is, refer back to the original article . Otherwise, enjoy the awesomeness that these talks have to offer!
Best of TED Conference Talks: Part 1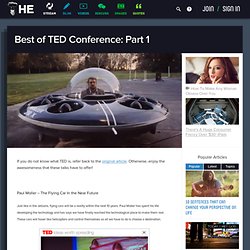 We are living in an extremely exciting time in terms of science and technology.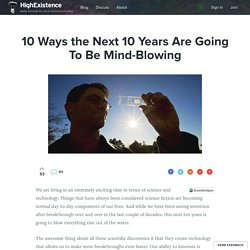 The video below shows scientific proof that there is something NOT quite logical or scientific about this universe.