Funny
Pop Culture Bros Connecting with Other Bros. Created by an artist known only as Paper Beats Scissors, this collection of 50 illustrations depicts the single moment when two different characters from pop culture meet and give each other an empathetic fist bump due to a similarly depressing trait that they both share.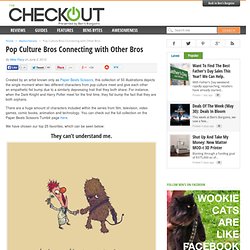 For instance, when the Dark Knight and Harry Potter meet for the first time, they fist bump the fact that they are both orphans. There are a huge amount of characters included within the series from film, television, video games, comic books, animation and technology. You can check out the full collection on the Paper Beats Scissors Tumblr page here. We have chosen our top 25 favorites, which can be seen below: They can't understand me. Acid. All sizes | donaldduckyoujerk.
474 Things To Do When You're Bored. The Shakespearean Insult Kit. No One Will Ever Believe You: Bill Murray meets a man with ample literary talents. S Curiosities. S Curiosities. Tastefully Offensive | Premium Funny: Try Saying...
Frog | Funny Videos | Atom.com. #167 – Cirque Du Solaid | Treading Ground. He just wants to get an early start on his bucket list.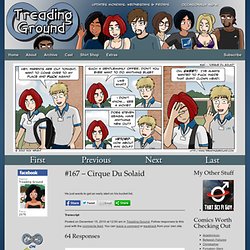 Transcript Trevor: Hey. Parents are out tonight. You want to come over to my place and fuck again? GIFS and Jpegs.
---