Funny
All sizes | donaldduckyoujerk
The Shakespearean Insult Kit
No One Will Ever Believe You: Bill Murray meets a man with ample literary talents
The Smithsonian's Fake 'Historically Hardcore' Advertising…
It's been over a decade since Curtis Jackson a.k.a. rapper 50 Cent got shot in the face. As you probably know, he continues to talk about it to this day . In fact, Fiddy not talking about getting capped in the face is like Jimmy Buffett not singing about booze: Absolutely unfathomable.
s Curiosities
s Curiosities
Tastefully Offensive | Premium Funny: Try Saying...
#167 – Cirque Du Solaid | Treading Ground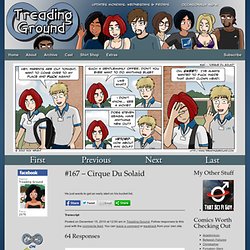 He just wants to get an early start on his bucket list. Transcript Trevor: Hey. Parents are out tonight. You want to come over to my place and fuck again?