Funny
Acid
All sizes | donaldduckyoujerk
474 Things To Do When You're Bored
The Shakespearean Insult Kit
No One Will Ever Believe You: Bill Murray meets a man with ample literary talents
s Curiosities
s Curiosities
Tastefully Offensive | Premium Funny: Try Saying...
Frog | Funny Videos | Atom.com
#167 – Cirque Du Solaid | Treading Ground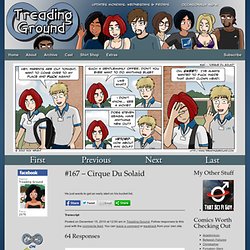 He just wants to get an early start on his bucket list. Transcript Trevor: Hey. Parents are out tonight. You want to come over to my place and fuck again?