Quarter 4 Ecosystems Links
Year in Review Resource Table
Might I suggest adding a TED colum? by docein Mar 29
Plate Tectonics -- Evidence of plate movement | Cosmology and Astronomy
deep ocean science
Climate Science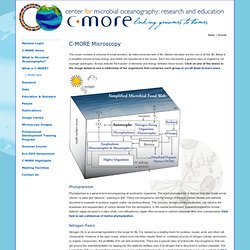 The ocean contains a universe of small wonders, an interconnected web of life.
C-MORE | Education & Outreach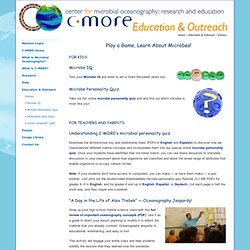 C-MORE Kids' Korner | Home Page
Understanding C-MORE's microbial personality quiz Download the dichotomous key and relationship trees (PDFs in English and Español ) to discover how we characterized different marine microbes and incorporated them into our special online microbe personality quiz .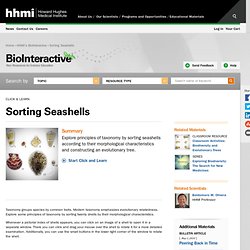 Biodiversity and Evolutionary Trees 3.2
Sorting Seashells Taxonomy groups species by common traits. Modern taxonomy emphasizes evolutionary relatedness.
Shimon Steinberg: Natural pest control ... using bugs!
Greg Stone: Saving the ocean one island at a time
Barton Seaver: Sustainable seafood? Let's get smart
HOME : Yann Arthus-Bertrand, Luc Besson
Brainpop on Ecosystems and Biomes
Quarter 4 Self Assessment